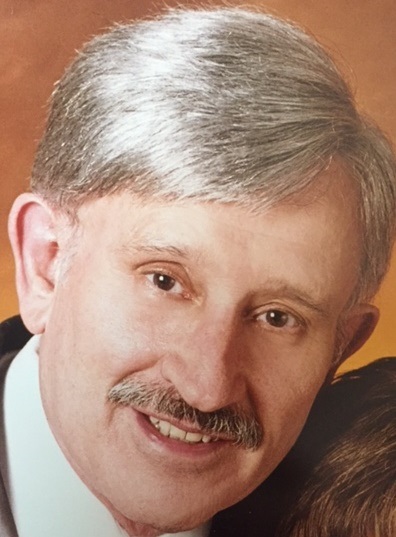 July 26, 1927 - October 12, 2015
Visitation
Friday, October 23rd from 6-8 p.m. Moreland Funeral Home
Service
Saturday, October 24th at 10:00 a.m. St. Paul the Apostle Catholic Church
Burial
Resurrection Cemetery
REHLING
James B. "Jim" Rehling, age 88, of Westerville, Ohio passed away Monday, October 12, 2015 at home in the loving presence of his wife and daughters. Jim served as a Seaman 2nd Class for the United States Coast Guard, as a Corporal in the United States Army, and in the Navy Reserves as a Class V-6. Retired from Ohio Bell (AT&T) after more than 40 years, he also served as a Loaned Executive for United Way. Jim was a member of St. Paul the Apostle Catholic Church where he served as an usher, lector, and Third Degree Knight of Columbus. In his lifetime, Jim donated more than ten gallons of blood and platelets to the Red Cross. At age 50, he became an avid runner. He never missed a chance to dance with his wife, Donna. In the categories of music and movie trivia, he was unbeatable. Because he loved politics, in his retirement he served as Election Judge for many years. Jim was preceded in death by his parents, Joseph and Mary; 6 brothers, Bill, Ed, Joe, Bob, Rev. Fr. Paul and Dick. He was survived by his wife of 27 years, Donna; daughters, Mary Rehling-Shepherd (Mary Beth) and her husband Richard Shepherd and Carolyn Rehling and her husband Alex Schaefer; step daughter, Tania Yount; 4 grandsons, Alex Baker, John Neloms, Alexei and Lucas Schaefer; 2 great grandsons, Gage and Deegan; 2 great granddaughters, Kenna and Aubree; sister, Dolly Flamm and her husband Lou; several cousins, nieces and nephews. Visitation will be held Friday, October 23rd from 6-8 p.m. at the MORELAND FUNERAL HOME 55 East Schrock Road, Westerville with a Prayer Service to follow at 8:00 p.m. A Mass of Christian Burial will be held 10:00 a.m. Saturday, October 24th at St. Paul the Apostle Catholic Church 313 North State Street, Westerville with visitation one hour prior to service. Rev. Fr. Rod Damico presiding. Interment in Resurrection Cemetery. In lieu of flowers donations may be made to Mt. Carmel Hospice c/o Mt. Carmel Foundation 6150 E. Broad Street, Columbus, OH 43213.
Condolences
Shanele Mason - Oct 22, 2015
Mary and family,
Mary is such a big part of our choir at Church of the Resurrection and we love her to the moon and back! Upon hearing of her father's death, we began praying for your healing – thru this period of grief. He is certainly with our Father in Heaven and able to watch over us now. If there is anything we can do, please ask!!
Love Shanele Mason
PAM COOPER - Oct 22, 2015
Donna, Linda Clutz shared Jim's passing. My prayers have been and continue to be with you and your families at this time of transition. For several years I remember Jim greeting us at the voting table, and we enjoyed visiting at Amy and Nathan's wedding. I believe Jim is wrapped in God's peace now. I hope faith in Him will ease your loss. Sorry, It won't work out to come to your visiting times or service. We will be out of town Sat. Hope to connect with you later. take care of yourself.