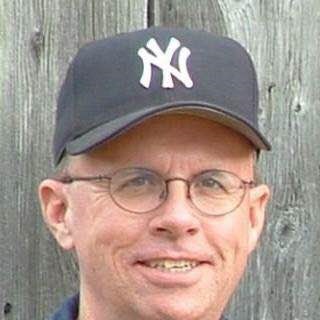 September 7, 1948 - March 2, 2016
Visitation
Wednesday, March 9th from 2-4 and 6-8 p.m.
Service
Thursday, March 10th at 10:30 a.m. at St. Peter's Church
DOWDELL
David M. Dowdell, age 67, of Columbus, OH. Surrounded by his loving family and friends, along with his faithful dogs Jake and Winnie, David M. Dowdell passed on to heaven at 8:40 pm on March 2nd after a courageous 3 year battle with renal cell cancer. Mr. Dowdell is survived in death by his wife of 46 years Beverly, three children Susan (Matthew) Johnson, Christopher (Kristin) Dowdell and Jonathan (Amy) Dowdell. Mr. Dowdell also leaves behind six grandchildren: Brett (Kendra) Barrowman, Justin Barrowman, Jordan Dowdell, Allyson Johnson, Emma Johnson and Erica Hilton, along with three great-grandchildren Bradley, Connor and Taylor Anne Barrowman, brother Terry L. Dowdell and two loving and faithful dogs Jake and Winnie. Born in nearby Dayton to parents George A Dowdell and Marcia A (Blakely) Dowdell the family moved to Columbus while he was a young child. David was a 1966 graduate of DeSales High School. After high school he volunteered to serve in the military. David was a veteran of the Vietnam War, serving his country overseas from 1967-1968, where he earned several medals including becoming a Purple Heart recipient. After returning home he attended Ohio State University. He then worked for The Consolidated Rail Company as a police officer before moving on to become an Ohio State University police officer, where he became Officer of the Year in 1984. After retirement, David spent many years owning and running a Bed and Breakfast with his wife Beverly before the two of them moved to Vermont to escape city life. As the cancer returned the two of them returned to Columbus to be with family and friends.
David was very strong in his faith for all of his life and accepted Jesus Christ as his Lord and Savior. In David's memory, contributions and donations can be made to Honor Flight Columbus: www.honorflightcolumbus.org
Friends may call at the MORELAND FUNERAL HOME, 55 E. Schrock Road, Westerville, Wednesday, March 9th from 2-4 and 6-8 p.m.. Funeral Mass will be held at St. Peter's Church, 6899 Smoky Road, Columbus, OH on Thursday, March 10th at 10:30 a.m., Fr. Nick Ventura, celebrant.
Condolences
Jim Cote - Jul 1, 2022
My sincere condolences to Dave's family and friends - I served with Dave at Ton Son Nhut 1968 - without a doubt one of the "good" guys!! Spent many hours on post and spoke of his family - friends and always laughed and joked about the location of his injury - I'm sure it was nervous comedy but he had fun with at the time - I'm glad to see he had a good life and a family that loved him as I'm sure he loved them
Rita O'Harra - Mar 9, 2016
Dear Bev and family,
I so sorry for your loss. I know too well the sorrow you must feel in losing someone you love so much.
I'm so thankful for our long friendship of 50+ years. I'm also grateful that I got to see all of you at Megan's wedding last September.
My thoughts and prayers to all of you. I know Dave is in a better place, no more pain only joy!
God Bless you all.
Rita & Jim
George & Karen Wehrley - Mar 9, 2016
Chris & John George and I want to express our sympathy to you and your family in the loss of your Dad. You our in our thoughts at this very difficult time.
Richard and Linda - Mar 9, 2016
Dick and I extend our sympathy and condolences in your recent loss. Bev, you and your family our in our thoughts and prayers. May God be with you during this difficult time and in the days to come. Love to you and your beautiful family.
Dick and Linda Nash
Michael Robison - Mar 9, 2016
I had the pleasure to work with Dave "Goober" Dowdell at the Ohio State University Police Dept. He was a constant source of humor and was a genuine good person. He fought a hard fight with his disease. Rest in peace my friend.
sharon walls - Mar 8, 2016
sending prayers to his wife,Bev and his family. although i did not know Dave well, I remember his smile and the fact he was always a happy person. he is in heaven now and his pain and suffering is gone. Rest in peace, Dave.
Ted Mosure - Mar 7, 2016
I was a year behind David at DeSales. I remember that he wanted me to learn a Peter, Paul and Mary song for a school talent show ("Flora"). He wasn't aware I couldn't play guitar at the time, so it didn't work out. We used to have quite a few laughs. Fortunately, the statute of limitations has expired for the shenanigans committed back then. "Frog"…thank you for your service to our country. God bless you and your family.
Jan Haning - Mar 7, 2016
My sincere sympathies to my friend and former co-worker, Bev, and her family on the loss of her husband, Dave. He was a great guy, devoted husband and father, and one of the kindest people I've ever known. I'm sure there was a special place reserved in heaven for Dave where he now resides and is at peace. My thoughts and prayers are with you all.
Diane Barcus - Mar 7, 2016
I am so sorry for you loss. It's never easy losing a loved one, but knowing he's in God's hands eases the pain a little. My thoughts and prayers are with your family at this difficult time.
Brad & Sandy Lusk - Mar 6, 2016
We both worked with Dave throughout the years at the Police Dept. His professionalism and especially his practical jokes, including his drawings, made every day enjoyable. He will be missed by all.
Beverly Dowdell - Mar 6, 2016
For everyone to read….my heartfelt thanks for your messages, love and comforting words during the Dowdell Family's difficult time
Much Love, Beverly
Mari & John Holcomb - Mar 6, 2016
Our sincere condolences to Bev and family.
Dave was a neighbor of mine on Kenlawn Street. He was very kind soul and always had a smile on his face.
Our thoughts and prayers are with you.
Mari & John Holcomb
Vicki Hawkins - Mar 5, 2016
Beverly,
My husband was AF 377 K-9 in TSN. We met Dave in San Antonio in 06 at a 377th reunion. What a genuine person. I am so terribly sorry for your loss. It is heartbreaking that so many of our VN people have suffered the pain of Agent Orange. I don't think we ever get over the loss of someone we love. I pray for your peace through these rough times.
James George - Mar 5, 2016
Dave was a model citizen, and I am glad to have followed his story, even for a short while.
Ronald Scott Levi - Mar 5, 2016
Strength of character, devout Christian, extraordinary family man and an overall great guy.Prayers to you Beverly and all your family as Dave will be missed by many and in many ways<3!
Beverly Dowdell - Mar 5, 2016
Dave's Obituary