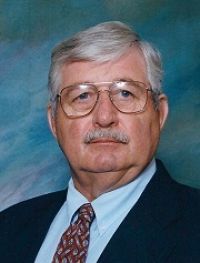 January 29, 2010
Visitation
Tuesday from 5-8 p.m.
Service
11:00 a.m. Wednesday at Northside Fellowship Church
OSBURN
Wesley D. Osburn, born February 19, 1934 in Wayne County, West Virginia; died January 29, 2010 of respiratory disease at home in Westerville, Ohio surounded by his family. Wesley, the son and stepson of Vena and Harold Sullivan, was a member of Northside Fellowship Church and is survived by Wanda, his loving wife of 56 years, and their children Pamela (Jeffrey) Schwartz, Rodney (Cynthia) Osburn and Jeffrey (Diane) Osburn. Also surviving are his mother Vena Day Sullivan, mother-in-law, Tressa Dalton, brothers and sisters; Jim (Iva) Sullivan, Mary Lou (Jerry) Mason, Tom (Karen) Sullivan and Gary (Dona) Osburn, 10 grandchildren, aunts, uncles, nieces, nephews and cousins. Wesley was a proud gradute of the 1951 class of Wayne High School followed by enlistment in 1952 in the United States Navy serving four years aboard the aircraft carrier USS Princeton CVS 37 during the Korean Conflict. Wesley married Wanda Lou Baker also of Wayne in 1953. Upon discharge from the US Navy in 1956, Wesley began his 53 years career in the vegetation management industry specializing in vegetation control across the entire US railroad system. In 1971 Wesley joined John B Roy and RWC, Inc. of Westfield, Mass. to develop and grow a company with the help of several dedicated employees that today is an industry leader and continues to service railroads throughout much of the United States with operations in Westerville, OH, Westfield, Mass and Memphis, TN. In addition to his work, Wesley and Wanda together enjoyed travel, their family and friends and proudly claimed to have visited all 50 states many times over. Wesley served as officer in a number of professional organizations and private enterprises, was an avid sportsman and thoroughly enjoyed every opportunity to fish, hunt and attend OSU football games in the company of his family and friends. Wesley enjoyed and rarely missed an opportunity to attend a reunion of his family, his high school class and his Navy shipmates. It was Wesley's wish and the family to acknowledge with appreciation and gratitude the constant presence, support and prayers of his family, friends and dedicated and compassionate caregivers (Angela, Tera, Annie and Dempsey) and Mt. Carmel Hospice. Friends may call at the MORELAND FUNERAL HOME 55 East Schrock Road Westerville, Tuesday February 2nd, 5-8 p.m. Funeral service will be held 11:00 a.m. Wednesday February 3, 2010 at Northside Fellowship Church, 6841 Freeman Road Westerville, Ohio. Interment Blendon Central Cemetery.
Friends may if they wish send a memorial contribution to Northside Fellowship 6841 Freeman Road Westerville, OH, 43082 or Wayne High School, 100 Pioneer Rd, Wayne, WV, 25570.
Condolences
Rachel Perry - Feb 2, 2010
We just wanted to tell you how very saddened we are at the loss of such a wonderful and colorful character, Wesley. So sorry we couldn't be with you but each of you are in our thoughts and always in our prayers. You are a very blessed family to have the time that you had together….God is good!! God bless and please call on us for anything we can do for you.
Phyllis Perry and Family.
JUDY KAUFFER - Feb 2, 2010
So sorry to hear of your loss. I am a niece of Glen Adkins and we met at Uncle Glen's birthday party a few years ago. Please know that you, Wanda and your family are in my prayers.