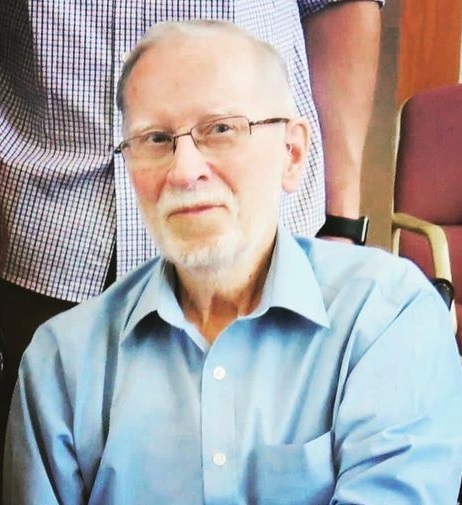 August 14, 1926 - May 18, 2023
Visitation
June 17th from 1:00-4:00 p.m. at Albany Crossing Master Association Clubhouse
Walter M. Campbell, much-loved husband, father, grandfather, great-grandfather, uncle and friend died peacefully on May 18 th , 2023. If love could have kept him alive, he'd have lived forever. Sadly, the trauma of a recent fall was more than his 96-year-old body could handle.

As he always said, he was born in Columbus, Ohio on August 14, 1926, so he could be close to his mother. The only son of Walter and Catherine Campbell, he graduated from Acquinas High School in Columbus, Ohio before enlisting in the Navy. He served as a radio operator/morse code transcriber during WWII on a flat-top aircraft carrier in the South Pacific.

He worked for the United States Postal Service, where his antics with his coworkers were legendary. He once mailed a coworker from one facility to another. Another time he was falsely reported as a lottery winner by his look-alike coworker, causing quite a stir on the mail processing floor. Amazingly he was employed there 30+ years before retiring in 1992.

He was married to Margaret (Peg) Marlowe for over 40 years and the two were inseparable. They shared cruises to Alaska and the Caribbean, as well as trips to Italy and Ireland. They enjoyed attending concerts and Broadway musicals. Peg regularly performed at local piano bars and Walt was her biggest fan. When she sang "Through the Eyes of Love" (the theme from "Ice Castles"), there wasn't a dry eye in the house.

He greeted loved ones with "Hi Darlin'!" and we laughed at the jokes he'd tell, even though we'd heard them many times before. A faithful Catholic, in his later years, he never missed a Sunday service on TV.

Answering to Walt, Dad, Gramps or Opa, he was a joy to all who knew him. Ask him how he was feeling and he'd answer, "Never better than this!". He loved old movies, dad jokes, trying new foods, crossword puzzles and a good detective story. Patient, kind and maybe a little ornery were just some of the words often used to describe him. He was a dedicated family man and he never complained.

He was preceded in death by his parents and his sons, Bob Campbell and Ted Campbell.

He is survived by wife, Peg Campbell. Children: Kim (Kevin) Neuhaus of Omaha, NE and Clinton Campbell of Lee, MA.; Grandchildren: Jessica (Regan) Barr of Richmond Hill, GA, Daniel (Jenna) Campbell of Sonoma County, CA, Becca (Matt) Zurich of Sonoma County, CA, Allison Belmont (Michael Greene) of Chicago, Krissy (Greg) Scott of Sonoma County, CA and Hillary (Michael) Cornwell of Gretna, NE; Great-grandchildren: Carson Barr, Olivia Barr, Rowen Zurich, Laurence Scott and Charlotte Cornwell; as well as multiple nieces, nephews and friends.

We will be celebrating this wonderful man's life on June 17 th , 2023. We'd love to have you join us and share stories from 1:00 - 4:00 PM at the Albany Crossing Master Association Clubhouse. 5639 Caledonia Dr, Westerville, Ohio. Light refreshments will be served. Cremation services provided by Moreland Funeral Home in Westerville, Ohio. There will be no immediate visitation or funeral service.

In lieu of flowers, the family asks you to consider donations to St Jude Children's Research Hospital https://www.stjude.org/ or your favorite charity.