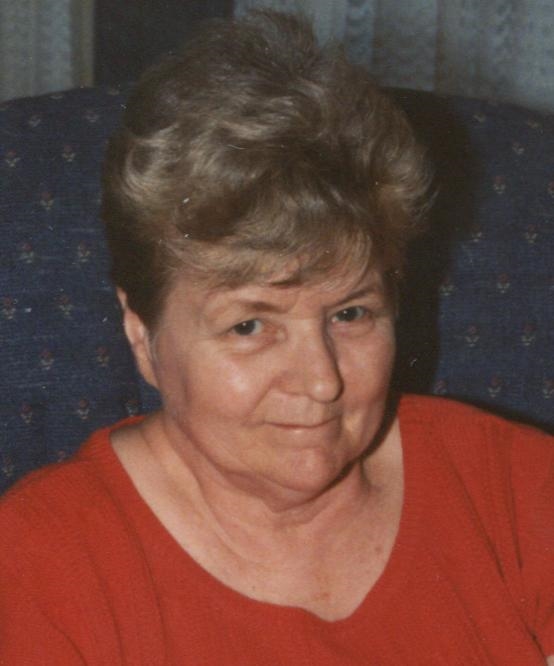 July 10, 1937 - October 28, 2015
Visitation
Saturday, October 31st from 11 a.m. to 1p.m.
Service
Saturday, October 31st at 1:00 p.m.
Burial
Blendon Central Cemetery
KARRAS (MILLER)
Toby Ann (Miller) Karras took the hand of Christ to go home on October 28, 2015, 2015 following a battle with Pancreatic Cancer. Toby was born on July 10, 1937 in Akron, Ohio. She graduated from Central High School in Akron in 1955 and lived in Cuyahoga Falls, Ohio where she was an active member of St. Luke's Lutheran Church. During her early years she was an employee of Cook Motor Lines prior to becoming a stay at home mom. Toby spent the past 30 years living in Columbus, Ohio where she retired from Bank One and was a member of Sharon Woods Baptist Church. Toby is survived by her husband of 56 years Edward Karras, son John Karras, daughter Joanne (John) Rockwood, grandchildren Joshua, Jennifer, Jack Rockwood, Sage Karras, sister Melda (Mike) Fisher, brother Jerry (Linda) Miller, sister-in-law Betty Miller as well as many cousins, nieces and nephews. She is preceded in death by parents Denver and Edith Miller, brother Denny Miller, sister-in-laws Lillian Podrosky, Annie Nervo and Jay Goldsmith. Toby was a devout Christian woman and lived according to the Bible and the teachings of Jesus. She was admired and respected for her patience, kindness, care for others and love for friends and family. She will be missed by all who knew her. A special thank you to Comfort Keepers, Friendship Village of Columbus and Mt.Carmel Hospice for the loving care given. Friends may call at the MORELAND FUNERAL HOME 55 East Schrock Road Westerville, Ohio, Saturday October 31, 2015 from 11 am to 1pm with service at 1 pm. Pastor Ken Graham officiating Interment Blendon Central Cemetery.
Condolences
carol culpepper - Jan 21, 2016
Toby was such a loving and giving lady to everyone.We met at Bank One and carried on our friendship after those days ;calling ourselves the three"Birthday Girls." It was unbelievable that she was so sick. Because of her love and faith in Jesus she gave her life to His plan. My prayers and thoughts go out to you and family. So sorry that I was absent from the memorial but I missed the obituary. I do miss her! Warmly, Carol Culpepper
Wanda Patton - Oct 30, 2015
Your Mother was a gem. Mom and i sat in front of her each week at church. She was the sweetest most caring person I know. Once Mom passed I askToby to come and sit with me. She did until she became sick. Toby was very special to me and I will miss her terribly. You were blessed with such a special mother. Rest in peace my dear one. She will be another guardian angle for me. Love you Toby.