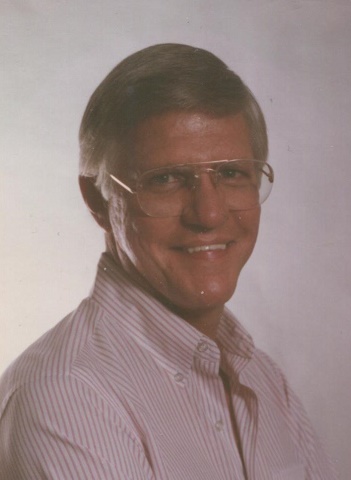 May 7, 1940 - November 8, 2015
Visitation
Saturday November 14, 2015 from 1-3 p.m.
Service
Saturday, November 14, 2015 3:00 p.m.
1NIMS
Thomas A. Nims M.D., age 75, passed away peacefully at home on Sunday, November 8, 2015, surrounded by family and loved ones. He was born in Adrian, Michigan on May 7, 1940 and grew up in Troy, Ohio. He went to Ohio Wesleyan University where he excelled in academics and on the basketball court and later attended Ohio State University Medical School. After receiving his medical degree, he joined the military service as a Captain and worked in South Vietnam in the 2nd Surgical Hospital. Upon return, he did a surgical residency at Riverside Methodist Hospital and then went on to do a Surgical Oncology Fellowship at Memorial Sloan-Kettering in New York City. He began the Surgical Oncology Program at Grant Medical Center and he worked in the Medical Education Department as Director of Surgery teaching and training new residents. He also had a private practice in Surgical Oncology for many years. Later, he specialized and began the Breast Cancer Fellowship Program at Grant. He was a gifted surgeon and caring physician establishing deep relationships with his patients. His private life included being the proud father of 3 children and loving grandfather of 12 grandchildren: Tom and Sandra Nims (with children: Davis, Turner, McKenna, Carson, Sydney and Holland) of Dunwoody, Georgia; Katy and Brett Joseph (with children: Kamryn, Zane and Madison) of Washington Court House, Ohio; and, Jenny and Charles Winston (with children: RuthAnne, Charlie and Georgia) of Raleigh, North Carolina. He is survived by a brother, a sister and other beloved family members, friends and his wife, co-worker and soulmate, Jan. They devoted their lives to taking care of their patients and others. As he battled cancer for others, he battled cancer himself with grace and dignity and accepted death as a part of life. Visitation will be held at Moreland Funeral Home, 55 East Schrock Road, Westerville, on Saturday, November 14, from 1-3pm with a memorial and remembrance service starting at 3pm. For those who wish, memorial contributions may be made to: OhioHealth Hospice, 800 McConnell Drive, Columbus, Ohio 43214. Family condolences can be shared online at www.morelandfuneralhome.com
Dispatch Wed. & Thursday (Nov.11th & 12)
Condolences
Carolyn Lutz - Nov 17, 2015
Please accept my condolences on the death of Dr.Thomas Nims.. I first became acquainted with Dr. Nims when he treated my sister, Donna Peters for breast cancer in the early eighties. A few years later when I discovered a lump, my sister was able to get me an appointment with him. I saw Dr. Nims for a yearly check-up after that. He was truly a great doctor and upon his retirement, he referred me to Dr.Mark Cripe who always gave me a report on Dr. Nims. Two weeks ago I had a mastectomy and I felt Dr. Nims was right there beside Dr. Cripe. Dr. Nims was a very caring and compassionate doctor and will be greatly missed and I am blessed by having been cared for by him. To Jan and family, I extend my sincere sympathy.
Pete and Ruth Jenkins - Nov 17, 2015
Pete and Sonia and all of the Nims Family,
We are so sorry for your loss, not only for what he meant as a brother, father and husband, but also as a wonderful physician. We remember Tom as the "little brother" of Sonia and Pete and where the Nims lived on Summit Ave. in Troy. Now may he rest in peace.
linda brickel - Nov 16, 2015
Jan, I was a patient of Dr. Nims for a number of years .When he retired in 2007, I felt very sad. He was always so kind and demonstrated such care for his patients. He had a great sense of humor. You too, Jan, showed a very caring attitude toward patients.Sincerely, Linda Brickel
Ned and Dottie Scarff - Nov 15, 2015
Pete, Sonja, Jan and your families. Ned and I are so sorry to hear about Tom. We are sure he will be missed by all, especially you Jan. you are all in our prayers. Ned and Dottie Scarff
Bob and Libby Roach - Nov 13, 2015
To Jan and family,
Tom was a truly unique individual. We shared a fondness for our alma matter (OWU) and our fraternity (Sigma Chi).A great surgeon and human being will be missed. Please accept our sympathy and condolences.
Bob and Libby
Harold and Elizabeth (Betty) - Nov 13, 2015
We extend our sympathies, to our cousin's family. He was of great service to our country and community, and a credit to his school. Harold and Elizabeth Nims
Pat Jenkins - Nov 13, 2015
My deepest sympathy to Tom's family. We have all lost a kind, caring and gentle man. I have worked for and with Tom in his practice for 20+ years. He taught me much and displayed a special depth of character while treating his patients. He was a gifted, skilled surgeon who prolonged the life of many. His skill was not limited to the surgery suite. He also had a big heart, listened to his patients and gave them emotional support and hope. They always came first. I will miss him.
Phyllis Homeyer Sage - Nov 12, 2015
Dr Nims was my chief surgery resident for my first year at RMH and was one of the three physicians most influential in the formation of my nursing career. I would clock out and follow him around on his rounds after surgery and I would learn so much because he would teach me and his patients at the same time. Over the years, my patients have heard that story many times as I explained that knowledge is power, they needed to understand what was going on with their body and their condition and they needed to ask questions. So, his practice, his art, his science went much farther than his client list. I feel very blessed to have known him.
Judie Reynolds - Nov 12, 2015
Tom. Sending prayers and condolences to you and your family. May the love and peace of the Heavenly Father be with you and yours. Judie
Judie Reynolds - Nov 12, 2015
Tom. Sending prayers and condolences to you and your family. May the love and peace of the Heavenly Father be with you and yours. Judie
Bhagwan & Mira Satiani - Nov 12, 2015
Jan, this day shall come for all of us but Tom lived his life to the fullest as a physician and family man. He was a wonderful colleague and a caring physician. We practiced side by side for many years and got to know him well.The world needs more Tom Nims's. God bless his family. Sorry we won't be able to make it to the visiting hours.
Marc Myers - Nov 11, 2015
I was saddened to learn of the death of Dr. Nims. My father, Donald Myers, was a patient of Dr. Nims for colon cancer. In 1977 or 1978, Dr. Nims performed a unique procedure (at the time in Columbus) on my father involving cutting blood supply to part of the liver i He also treated my mother, Joanne Myers, for breast cancer for many years in the 1990's and early 2000's. Both of my parents thought the world of Dr. Nims, as did I. He was a caring Doctor with a great bedside manner. He was a good man. My thoughts and prayers are with the family.
Joe S. Kersey - Nov 11, 2015
I worked with Tom and Jan for the bulk of my active professional anesthesia life at Grant Hospital and was privileged to do much of his anesthesia in some amazing cases. We socialized extensively. A great man. A good friend. Tremendous fun. Tremendous surgeon. Amazing man and human being. I have missed him and shall miss him. One rarely encounters an individual such as he was (and as far as I am concerned, still is). God Bless You, Tom.
Terence and Pat Burton - Nov 11, 2015
Having worked with Tom many years ago at Riverside, I found him to be very caring and compassionate with his patients and their families, as well as a talented surgeon and friend. We are happy he had Jan with him for so many years, and his presence will be greatly missed by so many.
Almaree Gordon - Nov 11, 2015
Dear Jenny and Family,
I would like to say I am truly sorry for your loss during this difficult time. May the good Lord provide you and your family with the strength and endurance during this difficult time. Please let me know if you need help in any way. Love Almaree