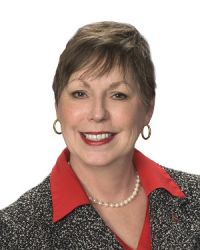 December 5, 2010
Visitation
Thursday, Dec. 9th from 11 am to 1 pm
Service
Thursday, Dec. 9th at 1 pm Moreland Funeral Home
THOMAS
Tara Dianne Thomas died peacefully in her sleep on Sunday December 5th at home in Dublin, Ohio at approximately 6:00AM. She had been diagnosed with terminal cancer on August 30th of this year. She was 61 years old at her death. Tara was born October 12,1949 to William Hester and Marguerite Hester in Cheyenne, Wyoming. She moved at a very young age to Pontiac, Michigan with Her Mother and step father, Robert Day, where she grew up. Tara considered Robert Day her father as she had no contact with her birth father since she was born. Robert Day was the only father she really knew and changed her last name to Day to reflect that preference. Tara Dianne Day and James Thomas were married on November 3, 1973 and moved to Central Ohio in 1976 on a job transfer and have remained in Central for the past 34 years. Tara was a professional sales person in truck transportation and for the last 7 years in residential real estate with her husband. She is survived by her husband of 37 years James A. Thomas, her son Alexander Thomas of Dublin, her mother Marguerite Day of Waterford, MI , her brothers, Robert and Nancy Day of Waterford, MI and Duane and Claudia Day of Novi, MI. She is also survived by 23 nieces and nephews. She was predeceased by her Grandparents and her father Robert Day in August of this year. Funeral arrangements have been made at the Moreland Funeral Home located at 55 E. Schrock Rd, Westerville, Ohio. Viewing and visitation will be on Thursday December 9th from 11:00 AM Till 1:00 PM with the memorable service starting at 1:00 PM. Food and refreshments will be served immediately following the memorable service at Diamond Dance and Fitness located at 1930 Schrock Rd., Columbus, OH
Condolences
Tina Capilla Cooper - Mar 9, 2011
Jim,
I just heard about Tara's death, I am so sorry for your loss. I have very good memories of you both. When I was little I always looked forward to your visits to our house in Cincinnati. I loved to sit and talk with Tara. I am a busy mom of 4 and about to me a first time grandma any day now. Please know that my prayers are with you and your son. Please email when you can.
Dean Duffey - Feb 7, 2011
Jim and Family. I just found out about Tara today. Jim, I know you are aware of the fond memories I have for you and Tara: Also about the respect felt for both of you. I am sorry for your loss and wish you and your Family the best. If you get to Monroe give me a call and we can talk. God Bless- Dean
zaodtkvl - Jan 5, 2011
3EfopF xgmadmjmmxms, [url=http://stqpnqjfkejl.com/]stqpnqjfkejl[/url], [link=http://lfystjnepclj.com/]lfystjnepclj[/link], http://jpfhenlibkth.com/
Keith Bradley - Dec 22, 2010
My condolences to Jim and Alex. Tara was a great person, friend and neighbor that was always willing to help if need be. I am really sorry about your loss and my prayers will be with you in your time of loss.
Keith Bradley
Green Camp, Ohio
Kevin and Chris Mossman - Dec 8, 2010
Jim, our thoughts and prayers are with you and your family during this difficult time. It will be a long road ahead, but I hope you can be at peace knowing Tara isn't suffering anymore from that terrible disease. Our deepest sympathy!
Kevin and Chris
Steven Zarbaugh - Dec 8, 2010
Jim, our most sincerest sympothy to you and your family. Carol and I always liked Tara and you. We'll be praying for you and your family in this sad time.
Steve and Carol Zarbaugh
Glenna Young - Dec 8, 2010
Thoughts and prayers to you from The Columbus Transportation Club, Inc. It's been some time since last seeing Tara, but she was a very nice person.
CTC
Sheryl, Brandia, Sarah, Claudia (in spirit) Hayes - Dec 8, 2010
We offer the wonderful power of the Lord Jesus Christ to watch over you and give you the strength as you take one day at a time to reflect your life with your wonderful Tara. Know, that she suffers in pain no more and will have a painfree everlasting life…. until we meet her on the other side.
With our deepest sympathy, The Hayes' Family
Patty Rowland - Dec 7, 2010
Hello Jim and Alex, I am aquainted with the loss of — my special person –going to heaven. I am praying for you. The scripture that helped me move one more second forward– Maybe it can be a blessing/help to you! Isaiah 66:13
As one whom his mother comforteth, so will I comfort you; and ye shall be comforted in Jerusalem.
God promises to comfort you. Lean on that promise like a delicacy. He wont fail you.
When I moved in temporarily after divorce with Paul. Tara took me and shawn around to as many pre-schools as we could find. we were going to get shawn in pre-school, then get me fulltime employed. I am in awle of her wisdom, as I listened to her advice, compassion, and she helped me set new goals for my life. I was better for it. Now, heaven is that much sweeter, and I can look forward to seeing her there when i arrive. If I can be a help in anyway, dont hesitate to contact me. You guys are always welcome in the Hocking Hills! sincerely, patty
Nick Herold - Dec 7, 2010
We as humans were created for Love and to be able to experience that Love. And no one can have Joy unless they know and experience Love. It was evident that the life Tara lived with Jim was filled with Joy and Love. to the family and friends of Tara and Jim, Take comfort from God's promise, Rest in the truthfulness of His Word, and allow the peace of the Lord fall on your spirit. I thank you, Tara, for reminding all of us the importance of having Love in our lives.
ron lee - Dec 7, 2010
sorry nfor your loss. haaving traveled this road you are on,if i can help give me a call. it is not a easy trip.
Wilma and Becky - Dec 7, 2010
We just want to tell you how sorry we are and we love you. You and your family are in our thoughts and prayers. Keep her memories close to your heart and they will comfort you.
linda alderman - Dec 7, 2010
Dear Jim,
My prayers and heartfelt sympathy to you and
your family. Through my sister, Jill I have
come to know of Tara's kindness and strong faith. May God fill you with joyful memories
as Tara watches over you but from heaven now.
Linda
Craig Campbell - Dec 7, 2010
Dear Jim,
I am so sorry to hear that Tara died. She was such a warm, kind, loving person. I know that feelings of loss and grief at a time like this can't be mitigated by any words, but please know that you and your family are in our thoughts and prayers.
Sincerely,
Craig Campbell and Brad Trees
Marcia Berg - Dec 6, 2010
My sincere condolences to Mr. Thomas and Alex. I know how wonderful a friend Tara was to my sister, Jill Pizzino. She will be missed. Prayers for the days ahead that you will be comforted with fond memories of your wife and mother. I know she is resting in God's hands.
Sincerely,
Marcia (Rector) Berg
Barash - Dec 6, 2010
Alex and Mr. Thomas,
From all of us, we wanted to extend our condolences on the passing of Mrs. Thomas. She was a great woman. Our prayers are with you and your family.
Paul, Barbara, Ursula, and Roman
hau nguyen - Dec 6, 2010
As you grieve know that we are remembering you and honoring Tara's memory.
We know Tara experienced a great deal of suffering since she was diagnosed with cancer.
We pray that you will find comfort in knowing that she is no longer in any pain.
Please accept our heartfelt sympathies for your loss.
Our thoughts are with you and your family during this difficult time.
Hau, Hoa, Lan and our families