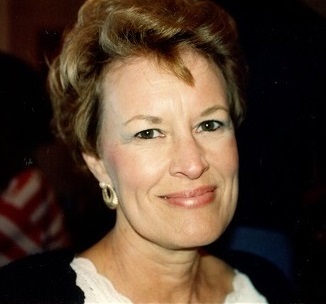 August 1, 1940 - May 5, 2022
Visition
Thursday, May 12th from 2-4 p.m. at Moreland Funeral Home
Service
Thursday, May 12th 4 p.m. at Moreland Funeral Home
Shirley (Petty) Gaiser, age 81, of Westerville passed away Thursday, May 5, 2022. She was born on August 1, 1940 in Baileysville, WV to Holley and Lola Petty. She graduated from Whitehall Yearling High School in 1958. She was preceded in death by her parents and brother, Eugene. She is survived by the love of her life and husband of 56 years, Erich, daughters Kim (Jim Fabian), Lori (Mark McNabb) and Heidi (Jeff Fisher), grandchildren, Zac, Lindsay, Derek and Matt, brother William Petty, sister Sharron Arnold and sister-in-law Lydia Petty as well as numerous nieces and nephews. Shirley retired from Atlantic Mutual Insurance Company and was also co-owner of Westerville Golf Center. Shirley was beloved wife, Mom, and Nana. She was a kind, caring and giving person who always put the need of her family above her own. She was a strong woman who faced every challenge in her life with courage and dignity. She was a source of inspiration to us all and will be greatly missed by her family and friends. The family will receive friends from 2:00pm to 4:00pm on Thursday, May 12, 2022 at Moreland Funeral Home in Westerville with the funeral service following at 4:00pm. In lieu of flowers, family and friends may make memorial contributions to the ALS foundation: alsohio.org or ALS Association of Central and Southern Ohio, 1170 Old Henderson Road, Suite 221, Columbus, OH 43220
Condolences
Elaine Smith - May 12, 2022
Thinking of you during this difficult time of loss.
Greg Winn - May 11, 2022
Erich and family, Please accept my deepest sympathy for your loss. I pray you can find comfort in the memories and celebration of her life. Your family is in my thoughts and prayers. She is now resting peacefully….Praise the lord.
Brance Arnold - May 11, 2022
Words cannot express how deeply sorry I am for the loss of Shirley. I loved her so much and she was always so gracious and loving to me growing up. She will always be in my heart. Love, thoughts, and prayers to my family.
Sharron Arnold - May 11, 2022
Shirley was the best sister a girl could have had in this world. I will miss her with all my heart! A great wife and mother. Much love to you in heaven! We will miss you terribly.