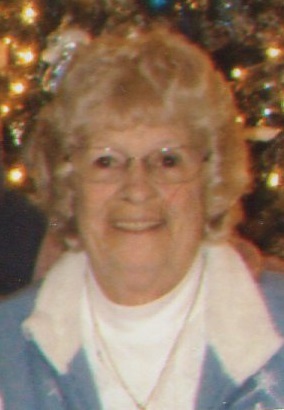 March 30, 1931 - March 11, 2017
Visitation
Wednesday, March 15th from 2-4 and 6-8 p.m.
Service
Thursday, March 16th at 11:00 a.m. at Moreland Funeral Home
Burial
Maplewood Cemetery
FELL
Ruth M. Welshans Page Fell, age 85, of New Albany, OH, passed away March 11, 2017. Retired from Tech Rubber in Johnstown and former school bus driver in Elida, OH. Member of Corinthian Chapter #393 O.E.S. and Neo Queens. Survived by her husband, James E. Fell; children, Shirley Page (John) Bishop, John G. (Pauline) Page, Pharol Page (Alan) Kaufman, Rocky (Becca) Page and Scotty (Debbie) Page; step-children, Roger Fell, Brenda Travis, Janet Star, J. Ryan Fell and Cindy (Matthew) Powell; 15 grandchildren and 26 great-grandchildren; sister, Pegge Niarhos; numerous nieces and nephews. Preceded in death by her parents, George and Mildred Welshans, sister, Marie Foor and a granddaughter. Friends may call at the MORELAND FUNERAL HOME, 55 E. Schrock Road, Westerville, Wednesday 2-4 and 6-8 p.m. where service will be held Thursday at 11 a.m., Rev. James Meacham, officiating. Interment Maplewood Cemetery. Contributions may be made to American Lung Association in Ohio.
Condolences
Jeff Gaylor - Mar 15, 2017
Pharol, I'm so sorry to hear of the loss of your Mom. Please know that you, Alan, and your family are in my thoughts and prayers. If there is anything that I can do for you or your family, please let me know.
Much Love,
Jeff
Dennis & Nancy Seligman - Mar 14, 2017
Dear Pharol and Alan ,we are so sorry to hear of your mothers passing. Prayers to you and your family.
Doug & Joy Dietz - Mar 14, 2017
Dear Pharol,
We are truly sorry for the sudden loss of your mother. May you, and your family, find both comfort and strength in the out pouring of compassion and love from family and friends. And may the fond memories of a life well lived, shepherd you through the days, weeks, and months that follow.
Sincerely,
Doug & Joy Dietz
Carol Hribar - Mar 13, 2017
Pharol, I am so sorry to hear about your Mother…Sending hugs and prayers to you and your entire family…Carol
Don Stahurski - Mar 13, 2017
Pharol,
We are very sorry to hear of your mom's passing. Know that she and your family will be in our prayers.
God Bless you
Don (Ski) and Chris Stahurski
Frank and Becky Felker - Mar 13, 2017
Pharol, Alan and Family,
We are sadden to hear of your loss.
May care and love of those around you provide comfort and peace to get you through the days ahead.
We send our love and most sincere condolences.
Carol Estep - Mar 13, 2017
Pharol,
I am so sorry for your loss. My thoughts and prayers are with you and your family. With deepest sympathy, Love Carol