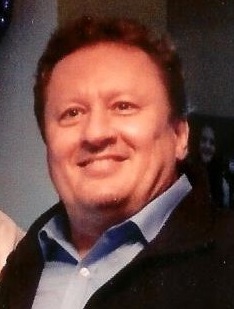 August 13, 1960 - November 4, 2017
Visitation
Friday, November 17, 2017 from 10-11 a.m. at Moreland Funeral Home
Service
Friday, November 17, 2017 11 a.m. at Moreland Funeral Home
Roger Greg DeLong, known to friends and family as "Greg," passed away on November 4th, 2017. A lifelong resident in the Columbus area, Greg attended the University of Cincinnati and The Ohio State University. His studies focused on engineering, architecture, and design. Greg had a career with RPA Design, Tedrick Architects, design and advisory work with the City of Worthington plus other design work. He also volunteered with the Food Pantry in New Albany. Greg loved all sports especially soccer, Ohio State football, and the Cleveland Browns. An avid fan of music, he loved early alternative, folk, 70s rock, and classical music. He had high hopes and higher dreams; he loved his kids and his spirit will live on through them. He is survived by sons, Philip DeLong of Denver, CO and Max DeLong of Worthington; daughter, Chloe DeLong of Columbus; his parents, Philip and Shirley DeLong of Dublin; sister, Kathy (Preston) Orndoff of Pickerington; former wives, Sherry Ulrich of Worthington and Barb Underwood of New Albany, special Aunt Donna Shamis of Westerville; niece, nephew, family, and friends. A celebration of Gregs life will occur on Friday, November 17th at the MORELAND FUNERAL HOME, 55 East Schrock Road, Westerville, OH at 11 a.m., Rev Jim Wilson, officiating, visitation from 10-11 a.m.. In lieu of flowers; memorial donations in memory of Greg may be made to the MidOhio Habitat for Humanity: http://www.habitatmidohio.org/ways-to-give/donate-to-habitat/memorials-and-honoariums/
Condolences
Marcia Brombacher - Nov 17, 2017
I had Greg in 5th grade. He was a great student. That was the year you had your daughter. He waited anxiously for the call to come in that she was here. I think I called to see if she had arrived. There are some students that stay with you and Greg is one of them. I can still see him in my mind as that 5th grade student. I think that was my 2nd year teaching, that was a long time ago but feels like yesterday. Thinking of you at this time! Marcia Mertz Brombacher
David Keck - Nov 16, 2017
It was with great sadness that I read this morning of Greg's passing. Though I have not seen him since his graduation, I have fond memories of his friendly personality, gentle sense of humor, and exceptional giftedness academically, intellectually, and athletically. He was a wonderful teammate and a joy to coach. I am honored to have known him and humbled to have him entrusted in my care as coach. My God's Promise comfort you and give you hope and peace. David Keck
Ron Stapleton - Nov 10, 2017
Good guy. Heckuva nice guy and very talented. I have fond memories playing sports with/against Greg growing up in Westerville. I am very saddened to hear of his passing. My deepest condolences to his family.
Jane Holford - Nov 10, 2017
Dear Mr. and Mrs. DeLong,
I was saddened to hear of the passing of your son Greg. He was a brilliant and fun-filled student in my first year of teaching at Whittier (when my last name was Weaver). I appreciate that I have known a boy with a warm smile and eyes that were interested and curious and questioning. Shirley, you were a wonderful support and encouraged me so then. I wish you so much love and support at this time.
Sincerely, Jane Holford
Wendal Horlocker - Nov 10, 2017
I'm so sorry to hear of Gregs passing.
Ed & Judy Hopkins - Nov 10, 2017
Philip,Shirley,Kathy and family, our hearts and prayers are with you during this difficult time.May you find peace as the Lord will be with you all. Ed & Judy Hopkins
Max Herr - Nov 10, 2017
Greg was a wonderful friend. Generous, kind, funny, an exceptional classmate and a truly talented teammate. He enriched my life.
My deepest, heartfelt condolences to the family.
Jim Weaver - Nov 9, 2017
Mr. & Mrs. DeLong, It has been so long since I last saw Greg. I so enjoyed growing up with Greg, spending time at your house on Viewland Ct. Playing basketball out front and listening to music in his room. Our time rooming together at Ohio State and our spring-break Florida trips are really great memories. My deepest condolences. Jim
Randy Tiburzio - Nov 9, 2017
I'm just so sad in hearing this. Greg was such
an incredible individual. My heart goes out
to all. 🙁
Dawn Frost - Nov 9, 2017
Shirley and Phil….We were so shocked and saddened by Greg's passing. It's one of the most devastating losses you can have. My heart goes out to both of you. Please accept our most sincere sympathy. Please call if we can be helpful in any way.
Fondly,
Dawn and Bob
Julie Horlocker Waaland - Nov 9, 2017
I am so sorry to hear of Greg's passing. He was a good friend when we were in school. My thoughts and prayers are with the entire Delong family.
Sincerely,
Julie Waaland
Paulette D'Amico Davis - Nov 9, 2017
Dear Mr. & Mrs. DeLong, Our family has such wonderful memories of your family, especially Greg, on Viewland Ct. My parents, brothers Geoff and Ron, and myself send our deepest condolences to all of you.
Paulette