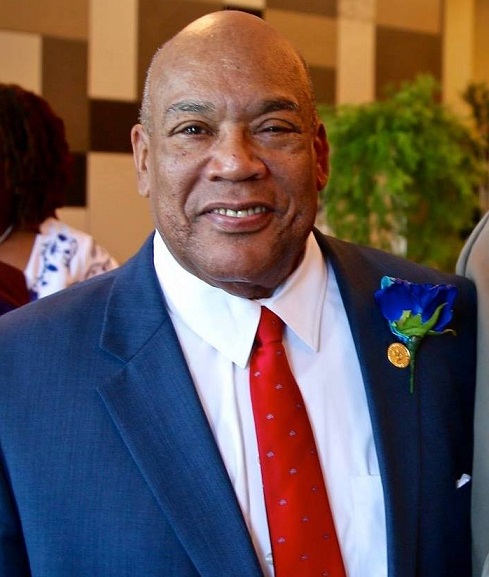 June 20, 1940 - March 14, 2016
Visitation
Saturday, Match 19th from 9 am to 11 am St. Philip Lutheran Church
Service
Saturday, March 19th at 11:00 am St. Philip Lutheran Church
Burial
Blendon Central Cemetery
GRANT
Robert Douglas Grant Sr. (Doug) departed this life on Monday, March 14, 2016. He is predeceased by his wife of 52 years, Addie Grant. He was the second child born to the union of the late Sara Jane (Shobe) and Marshall Grant Sr. in Columbus on June 20, 1940. Doug graduated from East High School in 1958 and attended Ohio University. By all accounts, as a teenager, Doug was one of the most industrious young men around. He had several jobs and often had his siblings and friends to help in each endeavor. He was also a member of a teen singing group, "The Orlandos." As an adult he spent his entire career with Western Electric (Lucent), retiring in 1996 after 37 years of service. He rose through the ranks of management and served in a variety of departments including security and the data center. He was most proud of the data center, his ability to implement cost savings and innovation. Doug was a long standing member of St. Philip Evangelical Lutheran Church, 1506 E. Long Street.
Doug leaves to cherish his memory, children: Robert (Eileen), Anthony, Timothy (Marti), David (Carolyn), Christopher (Marcia) Grant and extended son/nephew Kyle Grant Gibson (Jacki); grandchildren: Marissa, Nicholas, Joshua, Jacob, Jon David and Julia Addie Grant; siblings: Marshall (Delores) Grant and Alice Grant (Dr. Joseph Russell). Brother-in-law, William McCall Jr.; Sisters-in-law, Elaine Wallace, Bobbie (Kenneth) Smith, Jean (Walter) Wallace along with a host of wonderful loving nieces, nephews, cousins and dear friends.
Doug enjoyed hard work and vacationing with family in the Dominican Republic, Puerto Rico and Jamaica. He will be remembered for his leadership, kind heart, giving nature and sense of humor. However, his greatest joys in life were his wife, their children, his daughters-in-law, grandchildren and the relationships that he had with his parents, brother, sister and cousins. Doug took great joy in helping others, love of God and the work in his Church with a special love for the "Men in Mission." He worked tirelessly in support of his family and took great pride in the fact that all 5 of his boys earned college degrees and had successful careers. He cherished knowing that he could always count on his boys and their wives. He especially enjoyed teaching his grandchildren and great nephew bible verses, Latin phrases and how to play chess. He loved nurturing the children and enjoyed spending time with each of them and watching them mature.
Doug loved his family, his church, loved life and enjoyed each day to the fullest. He will be missed by all of those whose lives he touched as a guiding force. Doug leaves behind a wonderful legacy of a family full of love, sacrifice and achievement! He and Addie are now together again!
All services will be held St. Philip Evangelical Lutheran Church, 1506 E. Long Street, Columbus, Ohio Saturday, March 19th, 2016. The Family will receive visitors on from 9-11am and services will be held at 11am. Interment will take place at Blendon Central Cemetery following the service.
In lieu of flowers, the family would appreciate donations to Men in Mission, c/o St. Philip Evangelical Lutheran Church, 1506 E. Long Street, Columbus, OH 43203, in memory of Doug Grant.
Condolences
Kurt Looper - Mar 19, 2016
Dear Grant Family,
I met your father during your family's 2014 Christmas season gathering. I was the guest of Tara Wallace. My prayers are with you.
Kurt