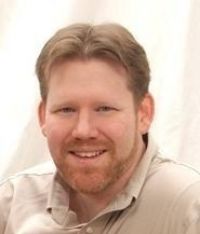 August 26, 2010
Visitation
2-4 & 6-8 p.m. Tuesday August 31, 2010
Service
11:00 a./m. Wednesday September 1, 2010
ARMSTRONG
Robert Joseph Armstrong, 38, of Reynoldsburg, died August 26, 2010 at Mount Carmel Hospital East in Reynoldsburg. Robb was born on April 19, 1972 in Westerville, Ohio. He was the only child of Robert and Ethel Armstrong of Westerville. He was a graduate of Westerville South High School and Toccoa Falls College in Toccoa Falls, Georgia, where he was a communications major. He was employed in IT Security at Huntington Bank in Columbus. Robb attended Messiah Lutheran Church. His hobbies were playing the guitar, riding his motorcycle, and playing with his children, He was a wonderful husband and father. Surviving are his wife, Danna Rubel Armstrong and two children, Joel who will be five in October and Gwennan who is three. He is also survived by his parents, Robert and Ethel Armstrong, his father-in-law and mother-in-law, David and Connie Rubel, a brother-in-law and his wife, Kevin and Christina Rubel, a sister-in-law and her husband, Angela and Roger Birnbaum, three nephews, Weston Birnbaum, Adam Birnbaum, and Jayce Rubel, two nieces, Kia Birnbaum and Lucy Rubel, several aunts, uncles, cousins and many dear friends.
Friends will be received at the Moreland Funeral Home in Westerville from 2:00 to 4:00 p.m. and 6:00 to 8:00 p.m. on Tuesday, August 31. Funeral services will be conducted by Pastor Karl Hanf and Rev. Denver Dodrill at 11:00 a.m. on Wednesday, September 1. If anyone would care to give a donation in lieu of flowers, the family suggests a donation to the Robert J. Armstrong Memorial
Fund c/o of any Huntington National Bank, or James Developmental Office, 660 Ackerman Road, P. O. Box 183112, Columbus, OH 43218-3112.
Condolences
Julie Casto - Sep 11, 2010
Dear Danna, I am so sorry. My prayers are with you and your family.
Jon McLaughlin - Sep 1, 2010
Mr. & Mrs. Armstrong:
My thoughts and prayers are with you. I just this moment found out about Robb through Mark Tindall on Facebook. I am stunned. I wish I was able to get up there. He was one of my best friends at TFC and it was great working with him on Blue Route Vineyard in Philadelphia. I loved him very much and look forward to seeing him at Christ's return. All my love.
Jon McLaughlin
776 Collins Road
Toccoa, GA 30577
maverickbassist@yahoo.com
Dennis Hash and family - Sep 1, 2010
We are very sorry for your loss. It is so hard to lose your Father and Husband at such a young age and when the children our so young and also as parents to lose your only child. I know this would be devestating for all and hope that you are comforted to know that this young man is no longer in any pain or suffering. With technology today I hope that you have plenty of videos and film that can be used to create a legacy of Robs life for his children and yourselves so that he can live on and be remembered for the wonderful person that he was and your pain and sorrow will lessen knowing that you still have him with your through this technology. God bless and provide comfort during this difficult time. Love the Dennis Hash family.
Terri Morris - Aug 31, 2010
How can I say how I am very sorry because I know you all will miss him. I also know your faith will keep all of you well and at peace. Gods love is so comforting. I will see you tomorrow at the funeral. With Gods Love Terri
darrell and harriet saunders - Aug 31, 2010
To the Armstrong family: Our hearts and prayers go out to you in this time of loss. May God give you his grace and peace in this hour. You are very much in our thoughts and prayers. Darrell and Harriet
Donna (Dodge) Rey - Aug 30, 2010
Dear Robert and Ethel, I fondly remember you both and I am so sorry for your loss, I had no idea Robb was ill, it has been a few years since we were in touch. We lost a child ourselves and there is no pain like that of a parent. We will be praying for all of you as you walk the path God is leading you from Mourning to Joy!I have always loved you both!
Danna, I never met you, but you have to be a pretty amazing person! You have our prayers!
Shirley - Aug 30, 2010
Dear Danna,
Our heartfelt sympathy goes out to you, Joel, and Gwennan, as well as Robb's parents and all the extended family. Connie kept us updated throughout Robb's illness. It was almost as if we had been on this long, difficult journey with you and Robb. Although we didn't really know Robb, we felt as if we did, since we heard so many nice things about him. I remember meeting him at your wedding and thinking what a special couple you were. We know he will always live in your heart and will be sadly missed by all who loved him. We wanted to come to the funeral, but am sorry to say it isn't going to be possible. Please know that we'll be there in thought.
Love and sympathy,
Shirley & George Polen
Larry and Glenda Reich - Aug 30, 2010
Dear Danna, your children and Rob's parents,
We can't even imagine your pain and loss, but we are praying you will find a way to ease your grief and discover a sense of acceptance that will allow you all to move forward. Family and friends will be there to help fill the emptiness left by Rob's passing and be your support in the days ahead. You were blessed by the years you had Rob in your lives and his memory will be with you always. Lean on God's mercy to get you through this time.
Thinking of you and praying for you,
With love, Glenda and Larry
Tereca Rubel - Aug 29, 2010
Dear Danna
I am still in shock about the loss of Robb. They say that the one who is loved the most by the Lord, is the one who attains eternity. Robb will remain in our memories forever. You have been a wonderful wife to him. My deepest condolances are with you. I will always be here to help you.
Tereca
Theresa Lazlo - Aug 29, 2010
I never got the pleasure of knowing you or your family, but your death has touched me. I know many of your friend's from Northpointe and they talk about how wonderful you and your family is. I am praying for your wife and children. God bless your family!