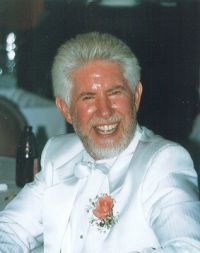 March 13, 1929 - July 3, 2011
Visitation
Thursday, July 7th from 5-8 p.m.
Service
Friday, July 8th at 2 p.m. with visitation one hour prior
WISEMAN
Richard Oakley Wiseman, age 82, died Sunday July 3, 2011 at Galena Manor, Galena, Ohio. He was born March 13, 1929 in Columbus, Ohio, the son of Oakley Ernest and Edith Winifred (Childs) Wiseman. Dick is survived by his devoted wife, Faye; his four children, Jeffrey (Theresa) and Paul (Vicki) Wiseman; Sharon (Tom) Fiedler and Mary Starrett; four step-children, nine grandchildren and four great-grandchildren as well as sisters, Mary Hoffman and Winifred Delahunty and extended family. He was preceded in death by his granddaughter, Misty Gaynor Royce and nephew John Philip Rousculp. Dick attended Columbus public schools, graduating from North High School in 1947. After receiving his horticultural degree from Ohio State University in 1951, he joined his father's business as a partner in the Life Extension Tree Service, in later years establishing his own prize-winning company, Wiseman's Landscape and Tree Service. Before business demands reduced leisure time, Dick was a golfer. In mid-life, he found great satisfaction and joy on the dance floor and, with his partner Faye, excelled in ballroom dancing, an activity they both pursued until recently. Friends may call at the MORELAND FUNERAL HOME 55 East Schrock Road Westerville, 5-8 p.m. Thursday where service will be held 2:00 p.m. Friday, July 8, 2011, with visitation one hour prior to service. Private interment.
Condolences
Pat and Chuck Eddy - Jul 7, 2011
Faye, we were so sorry to hear of Dick's passing. Circumstances prevent us from visiting so that we can give you the hugs you so deserve. . Be comforted with the thought that Dick is in God's tender loving care and rest assured that you and your family are in our thoughts and prayers. Fondly, Pat and Chuck
Fonda J. Morgan - Jul 5, 2011
Our heartfelt sympathy for the loss of your husband and father. Faye and family know that I am praying for you and that God has you in the palm of his hand. Fonda and Ralph Morgan