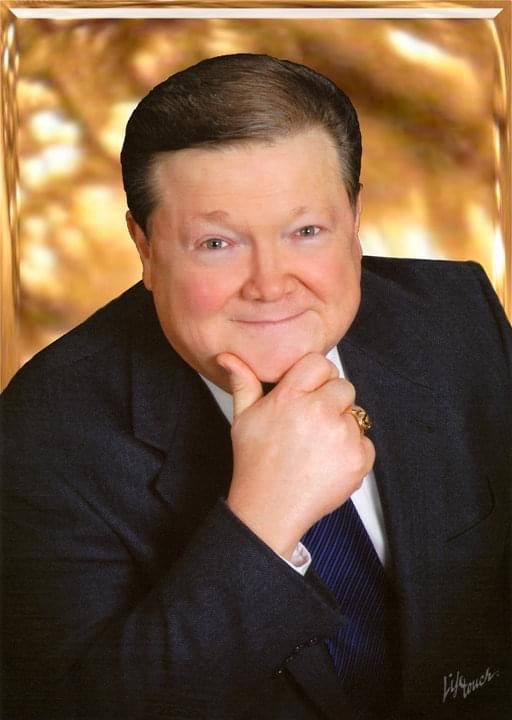 February 14, 1947 - March 7, 2023
Visitation
Monday, March 13th from 2:00- 4:00 p.m. and 6:00- 8:00 p.m. at Moreland Funeral Home
Service
Tuesday, March 14th at 10:30 a.m. at St. Paul the Apostle Catholic Church
Richard Michael Stalter, age 76, of Westerville, Ohio, died Tuesday March 7, 2023 at his residence following a battle with pancreatic cancer. He was born on February 14, 1947, in Zanesville, Ohio, to Albert T. and Helene C. (nee: Souders) Stalter. In 1965 he graduated from New Lexington High School in New Lexington, Ohio. On November 23, 1968 he married his high school sweetheart, Loraleita Parry.

He received his Bachelor's Degree in Retail Marketing from Bowling Green State University and Master's Degree in Project Management from George Washington University. Additionally, he was a graduate from the Spartan School of Aeronautics and earned his commercial, instrument, and multi-engine ratings. As a flight instructor, he taught aviation at Ohio University and subsequently flew professionally as a pilot for Island Airlines. Richard retired as a Project Manager following a 36 year career with NCR Corporation.

Richard was a devout Catholic, husband, father, and grandfather. He was a member of Saint Paul the Apostle Catholic Church in Westerville, Ohio and a 4th Degree Member of Assembly Number 809 and Council 5776 of the Westerville Knights of Columbus. Richard enjoyed several hobbies which included aviation, art, playing the piano, and cooking.

He was preceded in death by his father, Albert Thomas Stalter; mother, Helene Cecilia Stalter; brothers, Carl Thomas Stalter, Robert Lee Stalter, and Patrick Webb Stalter; and sister, Frances Helene (Stalter) Kinsel. Richard is survived by his wife, Loraleita (Parry) Stalter; children Philip Stalter and Melinda (Dustin) Vincent; and eleven grandchildren, Ava Stalter, Helene Stalter, Victoria "Tori" Stalter, Reilly Vincent, Chloe Bettac, Evan Bettac, Stella Vincent, Olive Vincent, Xavier Stalter, Penelope Vincent, and Samuel Vincent; sister, Margaret (Stalter) Stenson; many beloved nieces, nephews, cousins, and Buddy the parakeet.

Visitation will be on Monday March 13, 2023, from 2:00 pm to 4:00 pm and 6:00 pm to 8:00 pm, at Moreland Funeral Home located at 55 East Schrock Road in Westerville, Ohio. The Funeral Mass will begin at 10:30 am Tuesday March 14, 2023 at Saint Paul the Apostle Catholic Church located at 313 North State Street in Westerville, Ohio, followed by a procession to Blendon Cemetery located at 6350 South Hempstead Road for burial. In lieu of flowers, donations may be made to the Saint Vincent de Paul Society Food Pantry.
Condolences
Martha (Van Horn) Tarlue - Mar 29, 2023
Loraleita, I was very sorry to learn about your husband Richard. I'm still trying to work through my husband and brother's deaths. Let your children help and take care of yourself.
Elaine White - Mar 27, 2023
Loraleita, we are so sorry to hear this.
Elaine White - Mar 27, 2023
Loraleita, we are so sorry to hear this.
Becky Jahn - Mar 15, 2023
Melinda, I'm heartbroken to learn of your dad's passing. I was saying morning prayers a few days ago, and when I said your dad's name, I knew something had changed. I immediately went to your FB page and found the announcement you had posted of his passing. Eternal rest grant unto him, O Lord, and let perpetual light shine upon him. May he forever remain in the arms of our lord. My prayers will continue daily for you and your family.
Rita K. Bartimus - Mar 11, 2023
Prayers being sent to each and everyone. God bless.
Judy Auker Moffett - Mar 10, 2023
I was a high school classmate of Richard. I have find memories of him! May God bless all of you at this tough time.
Alpha (Howerth) Black - Mar 10, 2023
Dear Loraleita and all Richard's family, You have my sincerest sympathy. I am keeping you in my thoughts and prayers. He was such an amazing person. Take care, Alpha
Jessy - Mar 9, 2023
Sending love and peace to your family
Vicky (Farmwald) Gardner - Mar 9, 2023
Rest In Peace, Richard. We will miss you greatly. We enjoyed the Cousin lunches and sharing time with you after John and I moved back to the Westerville area in 2019. It was easy to tell why Richard was one of my Mom, Nancy (Stalter) Farmwald's favorite Cousins. I know Richard will be smiling at us from Heaven. Vicky and John Gardner
Steve Cannon - Mar 9, 2023
Richard was a tremendously kind and inspirational person. Our family is grateful to have known him, and to have called him our friend. Sincere condolences to those who will grieve his loss.