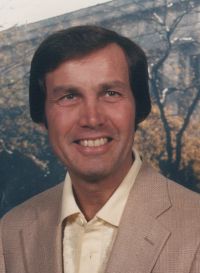 April 14, 1940 - July 6, 2013
Visitation
Friday, July 12th from 2-4 and 6-8 p.m. Moreland Funeral Home
Service
Saturday, July 13th at 11 a.m.. visitation 10 -11 a.m. Grace Lutheran Church
ZIMMERMAN
Rev. John Richard Zimmerman, age 73, passed away on July 6, 2013 at McClaren Northern Michigan Hospital in Petosky, MI. Born in Wapakoneta, Ohio and raised in Fremont, Ohio. Graduated from Fremont Ross High School in 1958, Capital University in 1962, received a Masters of Divinity degree from Trinity Lutheran Seminary in 1966 and a Masters degree in Pastorial Care and Counseling from Ashland Theological Seminary in 1977. He served 3 congregations; Gethsemane Lutheran Church in Lexington, KY from 1966-1972, Zion Lutheran Church in Sandusky, OH 1972-1978 and Grace Evangelical Lutheran Church in Westerville, OH for 27 years until his retirement in 2005. John was a musician who played in the high school band, sang in the Capital University Chapel Choir, directed bell choirs and sang in church choirs all his life. Former member of Westerville Song Spinners and past President of the Westerville Area Ministerial Association. He loved to travel, swim and attend church potluck dinners. Following retirement, he and his wife spent winters on South Hutchinson Island in Jesen Beach, Florida and summers in their home on Trout Lake in the Upper Penninsula of Michigan. Survived by his wife of 46 years, Candi (Tollefson); daughters, Tamara (Tony) Murray of Bexley, OH, Deborah Zimmerman of Westerville and Rebecca (James) Rollo of Westerville; two precious grandsons, Carter John Anthony Murray and John Frederick Rollo; brothers, Rev. Robert Zimmerman of London, Ontario, Rev. James (Paula) Zimmerman of Rockbridge Baths, VA, Stephen (Linda) Zimmerman of East Lansing, MI; sister, Ruth Ann (Dennis) Brindley of Sault Ste. Marie, MI; sister-in-law, Cynthia Zimmerman of Hancock, MI; many nieces and nephews. Preceded in death by his infant daughter, Kari Marie, parents, Rev. E.E. and Ruth Zimmerman, brother, David Zimmerman and sister-in-law, Kathleen Zimmerman. Friends may call at the MORELAND FUNERAL HOME, 55 E, Schrock Road, Westerville, Friday 2-4 and 6-8 p.m..Service will be held at Grace Lutheran Church, 100 E. Schrock Road, Westerville, Saturday at 11 a.m. with visitation 1 hour before the service, Pastor Merlyn Seitz, officiating. Interment Trout Lake Cemetery, Trout Lake, MI, Monday at 11 a.m.. In lieu of flowers, donations can be made to the John Zimmerman Family Fund to be used for random acts of kindness in honor of his name, WARM (Westerville Area Resource Ministry), Capital University or Trinity Lutheran Seminary in Bexley, OH.
Condolences
William & Katherine Hedges - Jul 12, 2013
Kathy & I would like to send our deepest sympathies during this time. Pastor John married us May 10th, 1997. He very much made our special day all that it could be. Please know that our thoughts & prayers will be with you.
Leigh Althauser - Jul 12, 2013
Your family is in my thoughts.I still remember how patient Pastor John was with my squirming, distracted Catechism class back in 1982-1983! He baptized both of my nieces at Grace Lutheran. Whenever I heard the name John Zimmerman I immediately thought of his constant smile.
Steve Tupps - Jul 11, 2013
I was so sorry to hear about the passing of John. I was thinking about all the times standing in your kitchen in Westerville as a teenager and how he was always interested in what was going on with me and with my swim team. As with his love of swimming, and his good advice about things. Loved being at your house with you all good memories. He was a good man. I am so sorry for your loss. The world has lost a good one.
Chris Moe and Tom Moe - Jul 9, 2013
Dear Candi, your children, grandchildren and John's brothers and sister, we are deeply saddened by John's passing. Our thoughts and prayers are with you during this difficult time. Oh, how precious each day of our life is. We are with you in spirit.