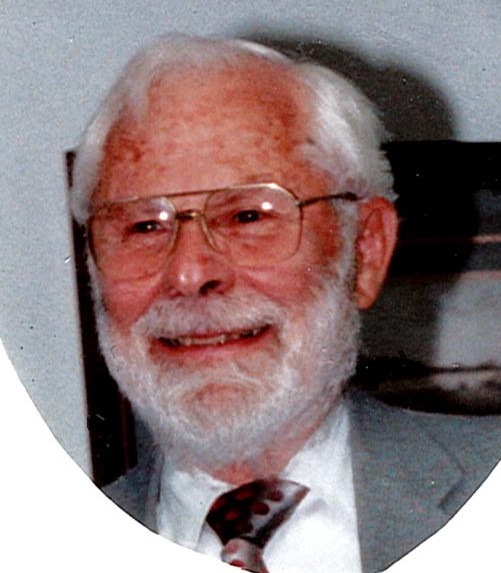 December 3, 1921 - April 30, 2016
Visitation
Wednesday, May 4th from 6-8 p.m. Westerville Bible Church
Service
Thursday, May 5th at 1:30 p.m. Westerville Bible Church
Burial
Forest Lawn Memorial Gardens
NORTON
Rev. Carl Jack Norton called home to be with his Lord and Savior Jesus Christ on April 30, 2016. He would want you to know that as a believer he is absent from the body and present with the Lord. Carl was in his 95th year. Born in Illinois to Carl A. and Edith I. Brandenburg Norton. Parents and siblings Mary, Robert, Duane, Billy and Betty Lou predeceased him. Enlisted in the United States Marine Corps to serve his country in World War II, he deployed to Iwo Jima in the 5th Marine Division, 13th Marine Regiment and landed in the primary assault force at the base of Mt. Suribachi. Wounded in action during this assault, he was honorably discharged because while recovering from numerous injuries, it was found that he had shrapnel too close to heart, lungs, and arteries to operate and too risky to return to combat operations. Unhappy as he was at being discharged, his reward in God's divine plan was to meet his future bride and now wife of nearly 69 years, Navy nurse Lt. JG Helen (nee Betow). It was also during this time at the rehabilitation hospital in Coeur d'Alene, Idaho that he met and accepted the Lord and became a believer. Following his discharge, he attended Northwestern College of Liberal Arts and seminary in Minneapolis during the time Billy Graham was President. Upon graduation Carl was ordained a minister of the Gospel in the Baptist church. He and Helen served as home missionaries traveling throughout Pennsylvania and Ohio establishing local churches. In 1957 he accepted the call to serve as a full time local pastor. Carl served the Lord in the pastorate of the Morse Road Baptist Church in Columbus, Ohio for many years. During the 1960's, Rev. Norton was called to a new field of service and began a second career of more than 20 years at City National Bank which became Bank One and is now part of the J P Morgan Chase bank. Upon retirement, Carl and Helen discovered the joys of RV travel and drove to every state from Alaska to Florida and Maine to California plus Canada and Mexico making new friends and seeing old ones along the way. They finished their years of travel wintering in Florida and visiting in Wythe County, Virginia. Carl is survived by his devoted wife and life's partner, Helen; son Dan, daughter Becky Norton Dunlop (George Dunlop), son Jim (Roberta Miller), daughter Rachel. Son Timothy preceded his father in death. Carl leaves two grandsons, Adam Norton (Leslie) and Dustin Norton (Wendy) and 4 great-grands, Camille, Marshall, Carter and Parker; two sisters-in-law, Eloise Norton and Carolyn Betow Farmer, and many extended family members. He had two grand-pups he loved too, Emma and River. Visitation will be held at the Westerville Bible Church, 2665 Schrock Road, Westerville, Ohio where he was a faithful worshipper for many years Wednesday, May 4 from 6 to 8 PM. where the service will be held Thursday, May 5 at 1:30 PM with visitation from noon until time for the service to begin. Rev. Paul Hamilton officiating. Interment will follow at Forest Lawn Memorial Gardens with Military honors. Gifts in his memory may be directed to the Westerville Bible Church, the Alzheimer's Association, or Honor Flight. Condolences at www.morelandfuneralhome.com
Condolences
Byron Peasley - May 5, 2016
My condolences to the family in the loss of a truly dedicated believer. My brother Kenneth and I began attending Morse Rd. Baptist Church in 1960. Pastor Norton had a real zeal for the Lord's work, touching my life and all those who served with him. For the believer, it is a comfort to know that a departed loved one is now with the Lord.
Herb Guyer-Sharfenaker USMCR - May 4, 2016
God Bless/RIP. A heartfelt Thank YOU for your service in WWII.The USA would NOT be as it is today. I treasure the freedoms for which YOU bravely fought for on Iwo Jima..And SEMPER FI.
Rev.Carl Jack Norton United States Marine Corps. 5th.Mar.Div.13th.Mar.Reg. Landed at the base of Mt.Suribachi. Wounded Purple Heart Recipient. Ordained Baptist Minister.
"ONE OF" The Greatest Generations
Semper Fi. MARINE
mary brady - May 4, 2016
Rachael to you and your family we send condolences. Sounds like he had a real servants heart.
Dave and Debra Dunn - May 3, 2016
Jim. So sorry to hear about your loss. Our thoughts and prayers go out to you and your family.