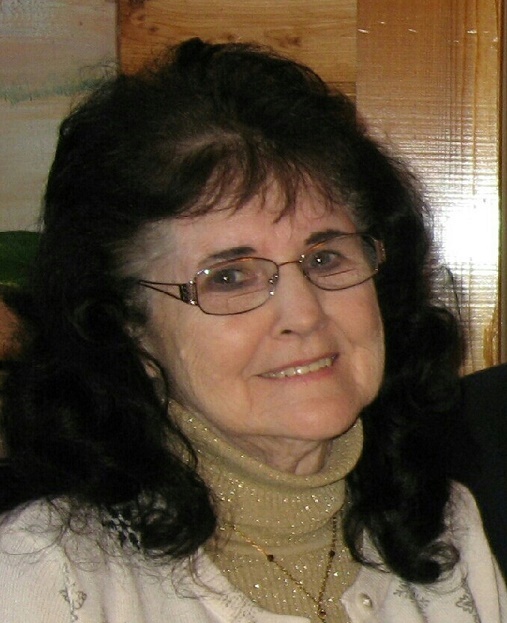 June 2, 1937 - March 4, 2016
Service
Wednesday, March 9, 2016 12:00 AM
Burial
Eastview Cemetery
DESKINS
Pinkie L. (Jackson) Deskins, age 78, of Centerburg, where she has lived on Lock Road for 54 years, entered into her eternal rest on Friday, March 4, 2016. Born in Drill, VA at the home of her Grandparents, Maggie and Jeff Jackson. Graduated from Academy Senior High School. Moved to Ohio in 1952, where she was an Ohio Activities Coordinator, National Recreational Therapist Assistant, and an Ohio Licensed Social Worker. She worked in all areas of MRDD/long term facilities in nearby counties, and formerly employed by Zandex Corporation. Retired from Central Ohio Hospice in 2008. She was involved in many local activities, Boy Scouts, Girl Scouts, past President of Business and Professional Women's Club in Centerburg and worked with American Heart Association of Knox County for many years. Pinkie was a faithful member of Centerburg Free Will Baptist Church where she served as a Sunday school teacher, Director of Vacation Bible School and the Easter and Christmas programs. Survived by her Daughter, Regina Deskins; Grandchildren, Chris Hall, Parry Raymond and Victoria Edman; 10 Great-Grandchildren; Brothers, Jeff (Patricia) Jackson and Odell (Gail) Jackson; Sisters, Gay (Jeff) Wright, Dana (Ron)Aaron and Elaine Jackson; special friend, Roger Rorabaugh; Nieces, Nephews, church family and many other family and friends. Preceded in death by her Parents, Marshall and Maggie Jackson; Sons, Victor, Wayne and Grayling; Husband of 39 years, Mackey E. Deskins; Sister, Patsy Beal and Brother, Eugene Jackson. Friends may call at the Centerburg Free Will Baptist Church, 377 N. Clayton Street, Centerburg, Tuesday 2-4 and 6-8 p.m. where service will be held Wednesday at 11 a.m., Pastors Mark Tuggle and Harry Miller, officiating. Interment Eastview Cemetery. Private family visitation Wednesday from 10-11 a.m..Arrangements by JOHNSON-MELICK-MORELAND FUNERAL HOME, Centerburg, OH.
Condolences
Teka - Mar 8, 2016
So very sorry for the loss of our dear Pinky. She was such a driving force, always there for anyone who needed her help. Her love and faith has guided many through troubling times. Her presence on this earth will be so missed. God will welcome her with love and open arms.
Know that another precious angel soars in the sky,
Waiting for the time you will all be together again.
Tronda Hontz - Mar 7, 2016
Rest in Peace my loving cousin Pinkie. Hold her love and all of the best memories close to your heart Regina. I know she was welcomed with many open arms.
Denise Coleman-Sagar - Mar 7, 2016
Pinkie touched a lot of hearts. This sums it up perfectly of what she did on Sunday's. Proverbs 22:6 She was a light in my life.