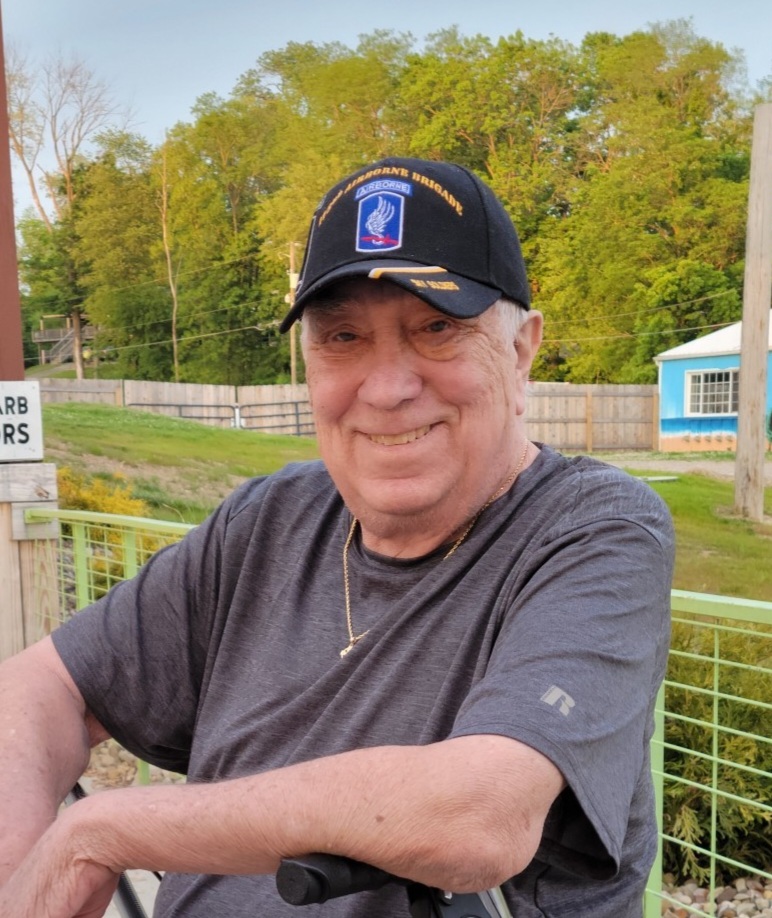 February 14, 1943 - September 4, 2022
Visitation
Thursday, September 15th 3p.m. - 7p.m. at Moreland Funeral Home
Service
Thursday, September 15th 7 p.m. at Moreland Funeral Home
Burial
Dayton National Cemetery
Philip L. Pyles, III, age 79, of Pataskala, OH passed away September 4, 2022 at home surrounded by the love of his family. Retired from Custom Air, a retired reserve Columbus police officer, and a veteran of the US Army. Phil had a great sense of humor, he always left a loving lasting impression on everyone, he would tell you all the best dad jokes with such a easy smile and laugh. Phil was the type of person that could strike a conversation with anyone, he never knew a stranger. Phil was the best husband, father, father-in-law, grandfather and great-grandfather anyone could ever ask for. He loved everyone unconditionally and was always a giver. Phil loved his family and friends. He enjoyed traveling with family and friends on numerous vacations, and weekly family gatherings. He watched Cash Explosion every Saturday night and OSU football games. He loved fishing, going to the casinos, or just getting in the car for a drive to see where you would end up to get something to eat. He had a love for food and enjoyed cooking, he was famous for his spaghetti and chocolate fudge. Phil loved to get with family and friends to tell stories of the past. He is survived by his wife of 58 years, Mary Ann; children, Brett (Amber Lininger) Pyles, Michelle Weber, Kimberly (Howard) Aston, Amy (Jason) Herring; 8 grandchildren, 9 great-grandchildren. Phil was one of the strongest, cragious people we have ever known with his will to live and never give up. He lived by sharing his love, smile and laugh to those around him along with his beautiful blue eyes, he will forever be missed.....until we meet again. Friends may call at the Moreland Funeral Home, 55 E. Schrock Road, Westerville, Thursday from 3-7 p.m. followed by a service at 7 p.m.. Pastor Robert Teal officiating. Interment at Dayton National Cemetery, Friday at 2:30 p.m.
Condolences
Gibbs - Sep 14, 2022
You will be missed more than you know. We would walk into the room and your smile was always so welcoming. We will miss your dad jokes. Your orneriness always made us chuckle and love you even more. Rest In Peace with Jesus. We will hug you again soon. Mary Ann and family our heart and prayers are with you. ❤️
Larry Johnstone - Sep 14, 2022
Our thoughts and prayers are with you. So sorry for your loss.
Bev Palmer - Sep 13, 2022
My deepest condolences to the entire family. I love you all!! Uncle Phil was such a wonderful man and I loved him dearly.
Nona Smethurst - Sep 13, 2022
My sincere sympathy to the family.
Donna Whitaker - Sep 12, 2022
So sorry for your loss