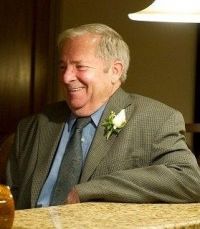 May 29, 1942 - January 24, 2014
Visition
Saturday, February 1st from 1-3 p.m.
Service
Saturday, February 1st at 3:00 p.m. Moreland Funeral Home
GUTHRIE
Philip C. Guthrie, age 71, of Columbus, OH. Passed away January 24, 2014 at home. Owner of Guthrie Heating and Cooling. Graduate of Fishburn Military Academy in Virginia. Survived by daughter, Tanya (Michael) Brennan of Galena, OH; son, Will (Traci) Guthrie of Westerville; grandchildren, Owen and Abby Brennan; sister, Susan (Dennis) Heebink of Rockbridge, OH; brother, David (Ann) Guthrie of AZ; sister-in-law, Judy Guthrie of CO; many nieces and nephews. Preceded in death by his parents, William and Jayne Guthrie and brother, Stephen Guthrie. Friends may call at the MORELAND FUNERAL HOME, 55 E. Schrock Road, Westerville, Saturday 1-3 p.m. followed by a memorial service at 3 p.m., Rev. Craig Moock, officiating. Private interment.
Condolences
SCH - Jan 28, 2014
Although I did not know your loved one personally, my deepest sympathies go out to you at this time. May you turn to "the God of all comfort" to help you cope with the loss of your dear loved one. (2 Corinthians 1:3,4) If you would like more comfort from God's word the Bible and to find out the happy hope God has in store for our dear loved ones who have passed, please go to www.jw.org and download any of the free bible-based publications available that share Gods viewpoint on death.