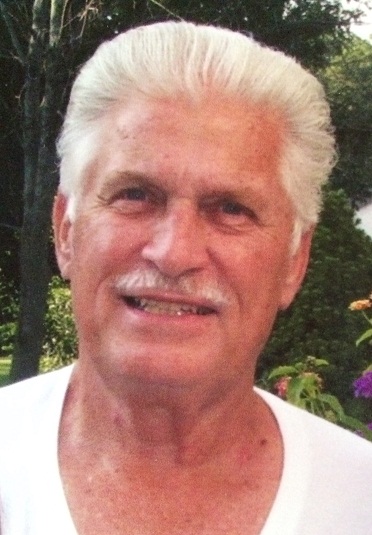 November 3, 1935 - February 26, 2015
Visitation
Sunday, March 8th from 1-4 p.m.
Service
March 8th at 4:00 p.m. Moreland Funeral Home
COLUSSI
Peter A. Colussi, age 79, passed away peacefully on February 26, 2015 at Country View of Sunbury. He was born on November 3, 1935 to the late Louis (Gigi) Colussi and Lena Casa Colussi in Columbus, OH. Survived By his loving wife of 55 years Nancy Kruse Colussi, daughter Lori Colussi-Junk, granddaughters Michelle and Allison Junk all of Westerville OH. Brothers in-law Don and Dan Kruse, sister in-law Susan Kruse, all of FL. Niece Robin Colussi Hackwork, of SC and many cousins. Preceded in death by son Mark A. Colussi, brother Louie Colussi and sister in-law Carol Colussi. Retired cement mason and master craftsman while working for Baker and Corna Construction and Ultra Concrete. Pete was involved with major commercial and industrial construction in Central Ohio for 40 years to include Nationwide Plaza and Arena, Batelle, Columbus Airport, Ohio State, Honda Manufacturing, Grant Hospital, St. Ann's Hospital, COSI, and Alum Creek Dam State Park to name a few. He won the 1983 BX Craftsman of the Year Award for his work on the Batelle Riverfront Park. Pete was a Sargeant in the Ohio National Guard 1955-1962. Pete was an avid gardener, and his specialty was designing, creating and building extraordinary and unique outdoor living spaces to include stone fountains, custom plaster work, ponds, waterfalls, and gazebos. Pete's greatest passion was the time he spent with his family and was a very dedicated son, husband, father and remarkable Papa. He enjoyed ballroom dancing with all of his girls, singing, and cooking extravagant homemade Italian pasta meals. Family will receive friends Sunday, March 8, 2015, 1-4pm at Moreland Funeral Home, 55 E. Schrock Rd., Westerville, OH 43081. A celebration of life and prayer service will immediately follow at 4pm. Private mass of Christian burial at St. Joseph's Chapel and Cemetery on a later date. Tribute contributions can be made in Pete's name to the Alzheimer's Foundation for research to find a cure at alz.org. Online condolences available at www.morelandfuneralhome.com
Condolences
Tom & Marge Woodbridge - Mar 3, 2015
Nancy,
Thinking of you at this sad time and wishing you comfort in the days ahead
Barbara Kruse Martin - Mar 2, 2015
Nancy and family, I have always looked up to you and Pete as my beautiful and handsome older cousins. Mom and Dad used to rave about the astounding yard that Pete created; he certainly was gifted. I an sorry for your loss and please know that my thought are with you.
My love, Barbara Kruse Martin
John Peck - Mar 2, 2015
Lori:
Please accept my condolences on the death of your father. I will keep you and your family in my thoughts and prayers.