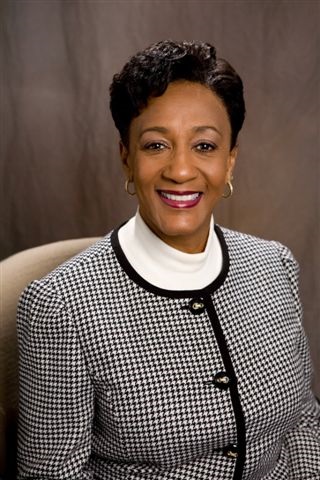 June 13, 1955 - April 23, 2017
COOK-MARSHALL
Patricia Cook-Marshall, age 61, of Westerville, OH. On April 23, 2017, our mother fell asleep in the arms of Jesus. Vice President, J.P. Morgan Chase. While our hearts are heavy, we want to celebrate our mother. Preceded in death by her parents, Elijah and Pearlie Bray and grandson, Zachary Cook. Patricia is survived by her son James (Joanna) Cook and daughter, Felicia Cook (Lakeisha Percy), all of Fort Worth, Texas; grandchildren, Whitley, Lauren, Derrick, David and Isiah Cook; great-grandson, Jayce; brother, James Bray; and sister, Joyce Bailey; a host of nephews, nieces, family and friends. Services will be held in Fort Worth, Texas. Condolences at morelandfuneralhome.com. Momma we love you.
Condolences
Denise Douglas - Apr 29, 2017
I want to extend to you and your family my deepest sympathy for your great loss. Death can leave us feeling very empty in side. Please know that this is not a permanent condition. The Bible holds out a hope to all of us that soon sickness, pain and the least enemy, death, will be no more as brought out at Revelation 21:4. We can also look to the assured expectation of John 5:28, 29 that says there is going to be a resurrection of those we have lost to death to life here on earth. It is times like these that our Heavenly Father can bring us comfort and soften some of the pain, I do hope this gives you that comfort that you need.
Missi Vance-Pfarr - Apr 28, 2017
Felicia and James,
May God comfort you through such a tremendous loss as that of your Mom Pat. I have known Pat for a number of years as a part of my Chase family and our collective hearts are very heavy. Pat's presence; anywhere and everywhere encountered has always been an inspiration through both her outward and inner beauty. I know that her presence is shining more brightly now than ever and for all that she left an impression upon, she will continue to inspire as we are all better people to have had her touch our lives. May God give you Peace and keep you and your family through this time. Missi
Schon Hughes - Apr 27, 2017
In 2008, my temporary assignment with Chase was ending and I was not sure if I would be working with Chase or someone else. Pat interviewed me for her department and then promoted me from a temporary employee to a full time case manager (two steps). She believed in my abilities and pushed me into more visible areas of the bank. I have always considered Pat to be a friend and a mentor. My thoughts and prayers are with you. Pat was a special, intelligent, and determined woman and she will be missed.