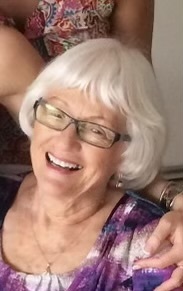 May 21, 1931 - May 14, 2022
Visition
Thursday, May 19th from 4-8 p.m. at Centerburg United Methodist Church
Service
Friday, May 20th at 11 a.m. at Centerburg United Methodist Church
Burial
Eastview Cemetery
Our mother and Nana, Jean Chapman Huffman, age 90, left this earthly life on Saturday, May 14, 2022. Norma Jean Chapman was born May 21, 1931, the third of seven children of the late Peter Hayden Chapman and Dorothy Bone Chapman. There was a rainbow in the early morning sky that day, showing Jean it was okay to be on her way. She was tired and she really missed Phyl. Jean is preceded in death by her doting husband of 63 years, Phyl, her parents, Pete and Dorothy Chapman, sisters Eleanor Phelps, Joann Richards, Charma Tucker, and her brother Capt. Peter Hayden Chapman II. She is survived by her children, MAJ Phyllip Bradley "Brad" Huffman, USAF, Retired, Julie (Ron) Burke, and Jeana (Jim Mahoney) Haines, her sisters, Carol (John) Evans and Beth Murphy, as well as numerous nieces and nephews who were especially dear to her. Jean was "Nana" to her seven grandchildren (and spouses/significant others), Sarah, Andrew, Bronwyn, Heather, Hannah, Hayden, and Kelsyn, whom she adored. Jean's smile could light up a room, and light up it did when spending time with or talking about her great- grandchildren, James, Lily Jean, Jackson, Campbell, Amelia Jean, and baby Julian. She loved being their Nana. Jean grew up in Lock, Ohio and was a lifelong resident of Centerburg, Ohio, proudly calling Centerburg "home". From a young age, Jean's fingers tickled the ivories, and you couldn't help but tap your toes when she would entertain you with her peppy rendition of "The Entertainer" or "12th Street Rag", followed by "Dark Town Strutters Ball" or "Seems Like Old Times" to name a few. She always looked forward to attending the annual Welsh Society of Central Ohio Gymanfu Ganu (Welsh hymn singing festival) to celebrate her Welsh heritage. Jean used her gift of music in many ways, from playing the piano for community events, vacation bible school and the children's choir, to her nearly 50 years as an ever-present member of the chancel choir of the Centerburg United Methodist Church. She volunteered at the Centerburg Elementary School, followed the Centerburg Trojans sporting events and athletes, and always remembered others with cards, notes, and phone calls. With all that, we all know her greatest purpose was caring for the love of her life, Phyl, following his debilitating stroke in 1976, until the day he died in 2014. Friends may call at the Centerburg United Methodist Church, 65 S. Hartford Ave., Centerburg, Ohio, on Thursday, May 19 from 4-8 p.m. A celebration of Jean's life will be at the church on Friday, May 20 at 11:00 a.m., followed by a brief graveside service and interment at Eastview Cemetery. The family is grateful for the love and friendship that was shown to Jean over the years.
In memory of Jean, contributions may be made to the Leukemia & Lymphoma Society, Centerburg United Methodist Church, or a veteran organization of your choice.
Condolences
dale a hess - May 27, 2022
great lady, great family
Michael Willison - May 20, 2022
So very sorry for your loss! Jean was such a sweet lady. I always enjoyed visiting with Jean and Phil.
Tom Foster - May 19, 2022
Dear Brad, My deepest sympathy to you and your family on the passing of your Mom.
Tom Foster - May 19, 2022
Dear Brad, My deepest sympathy to you and your family on the passing of your Mom.
Clifford and Janet Hall - May 18, 2022
To my mind, Jean's photograph in her obituary catches her warmth and compassion in a wonderful manner. Although my wife Janet and I had only met her a few times, we found her to be charming and delightful. The measure of her humanity, as with most of us, is best measured buy the way we have lived, and the influence passed along to the family. In that instance, it seems to me that she was simply superb. She has left behind one of the warmest and most compassionate families that one might imagine. Although we have not met nearly all of them, those that we have met carry themselves in a similar manner. We are best acquainted Jeana and her family Andrew, Bronwyn and spouses as well as her brother Brad. We know that you have suffered a major loss, but you can take comfort in the fact that all of that baked in love and compassion that Jean shared with you can be passed along to the next generations. Cliff and Janet Hall Falls Church, VA