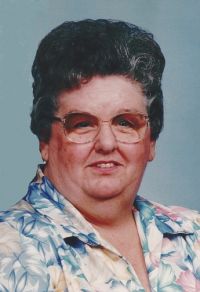 July 9, 1931 - September 6, 2013
Visitation
6-7 p.m. Friday September 13, 2013
Service
7:00 p.m. Friday September 13, 201`3
AUKLAND
Nancy L. Aukland, age 82, of Columbus, OH, passed away Friday, September 6, 2013 at St. Ann's Hospital. Graduate of Grandview High School. Member of First Community Church and choir for many years, and Vaudvilities for over 30 years, Lorraine Chapter #1, O.E.S. Formerly employed by Garwick and Ross Construction, National City Bank and retired from York Masonic Temple. Preceded in death by husband, Paul Aukland; parents,
William & Annabelle Engel. Survived by sons: Dale Aukland of Columbus and Mark (Margie) Aukland of Sarasota, Florida. sisters; Jeanne Hardman and Jayne Cory both of Florida. Several nieces and nephews. Memorial service will be held 7:00 p.m. Friday September 13, 2013 at the MORELAND FUNERAL HOME 55 East Schrock Road Westerville, OH, with visitation one hour prior to service. Private interment.
Friends, if they wish, may contribute to Mt. Carmel Hospice or to Central Ohio Diabetes Assoc.