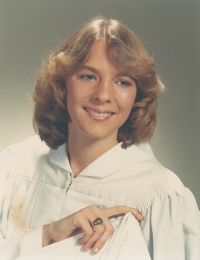 January 22, 1965 - June 21, 2013
Visitation
Wednesday, June 26th from 4-6 p.m.
Service
Wednesday, June 26th at 6 p.m. Moreland Funeral Home
KNISLEY
Michelle T. (Knisley) Dixon, age 48, of Westerville, OH passed away unexpectedly Friday, June 21, 2013. Owner of Bunny and Michelle's Brats and Such. Michelle graduated in 1987 from Rowan University with a degree in Elementary Education. She was a member of Mid-Ohio Divers Club and received her sailing certification from American Sailing Association. Preceded in death by her father, Jim Knisley, Sr.; paternal grandparents, Jack and Clella Hughes; maternal grandparents, Joseph and Ida May Spranger. Survived by her mother, Bunny (Spranger) Knisley, life partner, Michael "Mike" Ryan; sons, Alexander and Justin; brother, Jim Jr., (Jodi) Knisley; many nieces, nephews, aunts, uncles and cousins; furry friend, Shadow. Visitation will be held Wednesday, June 26th from 4-6 p.m. at the MORELAND FUNERAL HOME 55 East Schrock Road, Westerville where the service will follow at 6:00 p.m. Rev. David Redding officiating. A celebration of life will immediately follow the service at the American Legion Hall 393 East College Ave, Westerville, OH 43081. Donations may be made to the American Brain Tumor Association (www.abta.org).
Condolences
Anna - Jun 25, 2013
Bunny,
Please know that you and your family are in my prayers. Michelle is now in the arms of the Lord. I am here if you need anything.
Lynne Steele Hoffman - Jun 24, 2013
Mickey:
Sue Augustus told me about Mike's wife's loss on Friday. I'm so sorry. Young life lost is especially painful. May time and faith heal your and your family's pain.
Meta Ryan - Jun 24, 2013
Words are inadequate to express my sympathy to you and your daughters family.
Please know that you are in my thoughts and prayers.