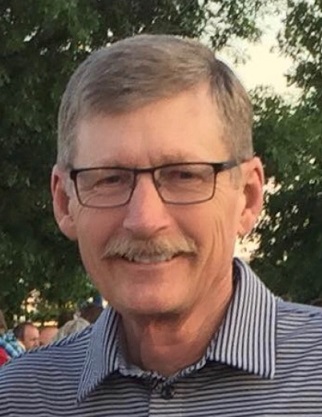 September 16, 1951 - December 3, 2017
Visitation
Wednesday, December 6th from 5-8 p.m. at Moreland Funeral Home
Service
Thursday, December 7th at 11:00 a.m. at Moreland Funeral Home
Burial
Sunbury Memorial Park
Mike Townley, age 66, of Westerville, passed away on Sunday, December 3, 2017 surrounded by his family. Graduated from Westerville High School in 1969. U.S. Army veteran. Mike was employed by Intek IRD for 34 years and retired from Nexceris. Preceded in death by his parents, Freda (Coontz) and Edward Townley, brothers, Ken and Rick, in-laws, Bev and Richard Hitt. Survived by his wife, Linda; daughter, Jennifer and son, Jason; grandchildren, Courteney, Hannah, Will and Tyler; brother, Gary (Mary) of Sunbury and Ron Townley of Westerville; sisters-in-law, Beth Townley, Beth Mulpus and Debbie (Chuck) Smith; brother-in-law, Rick (Doris) Hitt; nieces, Rachel (Josh) and Danielle (Kevin); nephews, Ryan, (Amber), Matthew, Timothy (Amanda), Brad (Sam), Chad (Courtney), RT, Bryan and Brandon; great-nieces and great-nephews. Mike enjoyed golfing, especially the "guy trips" to South Carolina every March, bowling, NASCAR, gambling, family vacations and napping in his recliner. Special thanks to his golf buddies for making his last "guy trip" enjoyable and to a great friend, Dr. Ron Vargo, to Country View Rehab for the loving care to Mike's family and to all the family's friends for their support and love through Mike's journey. Friends may call at the MORELAND FUNERAL HOME, 55 E. Schrock Road, Westerville, Wednesday 5-8 p.m. where service will be held Thursday at 11 a.m., Rev. Anna Guillozet, officiating. Interment Sunbury Memorial Park. In lieu of flowers, contributions may be made to Bellacare Hospice.
Condolences
Gordon F Kaylor - Dec 5, 2017
Linda, Glenna and I are so sorry we can not be there. Mike was a special friend, and I will truly miss him.
Matt, Steve, and Pigmy now have a foursome.
Much love and prayers, Glenna & Gordon
Bill Hogue - Dec 4, 2017
Linda, I am so sad to learn that Mike has passed. We worked for many years together at IRD and later Enter-IRD and I know that you and your family faced many challenges with Mike's health issues. I haven't seen Mike for quite a few years now but I will always remember his broad smile, his love of golf and his and positive attitude as he battled the disease. Condolences to you and your family at this most difficult time.