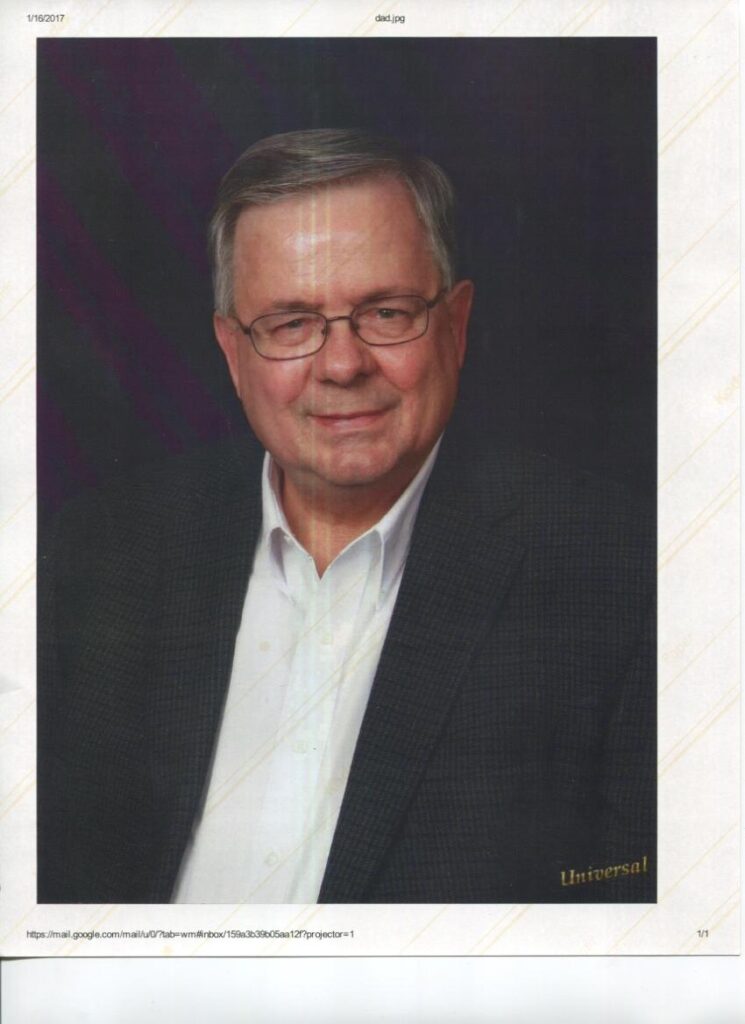 May 3, 1947 - January 13, 2017
Visitation
Wednesday, January 18, 2017 from 5-8 p.m. at Moreland Funeral Home
Service
Thursday, January 19, 2017 at 10:30 a.m., Lamb of God Lutheran Church
JENSEN
Michael J. "Mike" Jensen, age 69, of Westerville, OH, passed away January 13, 2017. Mike was a retired banking executive from the Chase Bank. Born in Decorah, Iowa, he was a graduate of DeSales High School in Decorah and the University of Iowa. Resident of Westerville since 1988, he attended Lamb of God Lutheran Church. He gave of his time and talents over the years as an active volunteer for various organizations, including Godman Guild and Camp Mary Orton, Westerville Warcats Hockey Association, and Ten Mile Lake Association in Hackensack, MN. Mike is survived by his wife of 43 years, Diane; children, Miranda (Matthew) Mann and Martin Jensen and his girlfriend, Christa Van Volkenburg; grandchildren Lydia and Caleb Mann; sisters Karen Allen and Susan (Reynold) Sacquitne; brothers, James (Mary Ann), Norman, William, Richard (Sherry), and Paul Jensen; nieces and nephews. He was preceded in death by his parents, Harold and Margaret Jensen; sister Jeanine; brothers David and Jerome. Friends may call at the MORELAND FUNERAL HOME, 55 E. Schrock Road, Westerville, Ohio, Wednesday January 18, 5-8 p.m., and at Lamb of God Lutheran Church, 4925 Sunbury Road, Columbus, OH 43230 for one hour prior to the service, which will be at 10:30am Thursday at the church, with Pastor Tim Wagner officiating. In lieu of flowers, the family suggests contributions to the Columbus Blue Jackets Foundation which is dedicated to the health and wellness of children in central Ohio < https://www.formstack.com/forms/?57393-H545Q0VAQK >. The Foundation is a non-profit organization, Tax ID Number 31-1688700.
Condolences
Sandra Campbell - Jan 19, 2017
To The Jensen Family,
I am so sorry to hear of your loss and wish to extend my condolences to the family. Death at any age is our enemy. Even God considers death to be our enemy and he has promised through his word the bible in Revelations chapter 21 verses 3 and 4, to eliminate death along with pain and sickness forever. The earthly resurrection that Jesus spoke about in John chapter 5 verses 28 and 29 which read, "All those in the memorial tombs will hear his voice and come out," is soon to take place and will allow us the opportunity to welcome back all of our loved ones who have fallen asleep in death, to awaken on a paradise earth and enjoy life forever upon it. Psalms 37 verse 29. What a happy time that will be. May these promises from the bible bring you a measure of comfort now and a real hope of being reunited with you loved one again.
Sincerely,
Sandy
Mangal and Goggy - Jan 18, 2017
Diana and family, we are so very sorry to hear the sad news of Mike's passing. Please accept our heartfelt condolences and may the love of family and friends comfort you during these very difficult times.
Julie Fleischer - Jan 17, 2017
Mike was a very nice individual, and a super boss here at Chase(Bank One). He introduced me to Camp Mary Orton, where I volunteered a few times. So sorry to hear of the loss of Mike, and will keep your family in my thoughts and prayers.
Martin's Westerville North Friends - Jan 17, 2017
Jensen Family,
Sending prayers, understanding, and guidance to you all at this difficult time. Mike was a wonderful man who always greeted us with a smile and a laugh. We hope you all find peace very soon. We love you Martin.
Warm hugs,
Westerville North Friends
Darrel and Mary Pat Jensen - Jan 15, 2017
Diana and Family, Mary and I are very sorry to hear of cousin Mikes passing. I have such wonderful memories of Mike and I playing together at Harold and Margaret's and Phyllis and Eric's house. We were the same age and later talking together about banking whenever we could see each other. We wish we could be there to see all of you and to celebrate his life.
Darrel and Mary
Dan Richardson & Family - Jan 15, 2017
Diana & Family,
We are so very sorry for you loss!
You have our deepest sympathy.
Mike was like a brother growing up!
Always looked up to him.
We will miss him so very much.
Dan & Barb Richardson
Gregg and Gail Comstock - Jan 15, 2017
So sorry for your loss, Mike will be missed at the lake. Sending healing love and prayers.