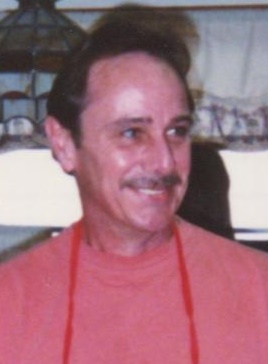 January 2, 1949 - June 22, 2015
Visitation
Thursday, June 25th from 2-5 p.m.
DHUME
Michael D. Dhume "Doomer", age 66, of Westerville, OH passed away Monday, June 22, 2015 at home surrounded by loved ones. Retired from Columbus Distributing. Veteran of U.S. Army. Survived by wife, Anna Dhume; daughter, Michelle Dhume; mother, Faye Collins; sisters, Deanna (Dick) Crawford and Donna (Henry) Antill; brother, Jimmy Dhume; sister-in-law, Sue Raney; dog, Max; many nieces and nephews. Visitation will be held Thursday, June 25th from 2-5 p.m. at the MORELAND FUNERAL HOME 55 East Schrock Road, Westerville. In lieu of flowers donations may be made to Mt. Carmel Hospice at St. Ann's, 6150 E. Broad Street, Columbus, OH 43213.
Condolences
Nancy Sanders-Williams - Jun 25, 2015
Anna and Michelle, My thoughts are with you during this difficult time. Take good care. Nancy
dave & judy hoon - Jun 25, 2015
you and your family are in our thoughts. Mike will always have a special place in our hearts
ruth henson - Jun 25, 2015
love and prayers to all the family
Herb Guyer-Sharfenaker USMC - Jun 24, 2015
God Bless/RIP,to ALL who served. Thank YOU for your service in The United States Army,Mike….. And Semper Fi.
SCH - Jun 23, 2015
I am truly sorry for your loss. May you find comfort in Gods promise found at Revelation 21:4- "And He will wipe out every tear from their eyes and death will be no more…"