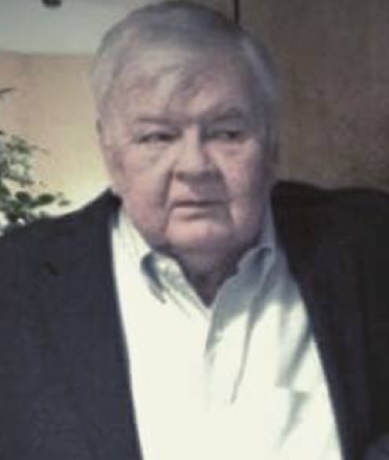 October 21, 1943 - May 30, 2016
Visitation
Saturday, June 11th from 9-11 a.m. Moreland Funeral Home
Service
Saturday, June 11th at 11:30 a.m. Blendon Central Cemetery
Burial
Blendon Central Cemetery
BATES
Michael Francis Bates, 72, of Salisbury, North Carolina, passed away Monday May 30, 2016 at Rowan Regional Medical Center. Born on Octobern 21, 1943 in Pittsfield, Massachusetts, he was the son of the late Benjamin Francis Bates and Margaret Louise Alexander Bates. A graduate of Pittsfield High School, he was a member of Pittsfield 1960 American Legion Baseball team, which finished third out of 33,000 teams in the country. Mr. Bates retired as a General Manasger of Wonder Bread/Hostess Cake in Columbus, Ohio. Veteran of the U.S. Marine Corps. In addition to his parents, Michael was preceded in death by his wife Karen May Bates in 1999. Those left to cherish his memory are his children, David Michael (Angelia) Bates and Mark Alan (Julia) Bates of Greensboro, North Carolina; brother Larry Bates of Hollywood, Florida, sister Sandra (Bob) Wheat of Pittsfield, Massachuetts and Bonnie Wichmann of Leland, North Carolina; grandchildren, Michael Benjamin, Zachary David and Karen Nicole all of Salisbury, North Carolina and many loving nieces and nephews. Friends may call at the MORELAND FUNERAL HOME, 55 East Schrock Road Westerville, 9-11 a.m. Saturday, June 11, 2016 with graveside service
at 11:30 a.m. at Blendon Central Cemetery.
Memorial contributions may be made to the American Legion Post #171, 393 East College Avenue, Westerville, Ohio 43081.
Online Condolences may be made at www.morelandfuneralhome.com.
Condolences
Herb Guyer-Sharfenaker USMCR - Jun 11, 2016
God Bless and Thank YOU for your service in The Corps."The gates of heav en are well guarded NOW,by another U.S.Marine"… RIP,Michael… And Semper Fi.
Mark Bates - Jun 7, 2016
You were the best father a son could ever ask for and We already miss the love you provided us our whole lives.
We love you Dad and I'm glad you are with Mom now. God bless you!