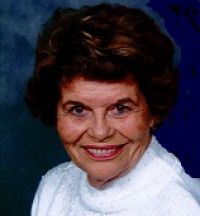 April 1, 2010
Visitation
Monday, April 5, 2010, 2-4 and 6-8 p.m.
Service
Tuesday, April 6, 2010 at 11 a.m., Westerville Community United Church of Christ
PILKINTON
Joyce K. Pilkinton, (age: she made us promise we would never tell), of
Westerville, passed away suddenly but peacefully on April 1, 2010.
Born and raised in Union, New Jersey, Joyce brought a tenacious
spirit, beauty and grace to everyone she touched. These traits brought
her great success at a young age, graduating Valedictorian from
business school. She worked on Wall Street as an executive secretary
to a president of Merrill Lynch. She also modeled and placed in
Atlantic City's renowned Easter Parade. After marrying her high school
sweetheart, Lew Chapman Jr., his successful career led the newlyweds to a ten-year-stint in Cuba and Colombia where they built their family. With excitement, she adapted to raising her children in foreign lands. Shortly after moving their family back to New Jersey, Joyce was suddenly widowed. But Joyce was always in God's hands, and He had a plan. As she puts it, she "got lucky twice", when she met her second husband, Donald. Don's wisdom, patience, and love for Joyce helped lead her to became a good friend of Bill W. for 33 years. Taking it one day at a time, Joyce and Don lived a life full of great love for one another. Together they were a match made in heaven, using their gifts and combined life-experiences to help countless people keep it simple by
focusing on "solutions." Joyce also touched many children. A superb pianist, she taught students the gift of music. Joyce was devoted to her family who were always first in her heart. This also included her beloved dogs, Taffi, Dulci and Koko. Lastly, as a community member, Joyce became a surrogate grandmother to many of the neighborhood children and was an active member of Westerville Community United Church of Christ. Joyce is survived by her children, Cindi (Michael) Ayotte, Holly (Chuck) Hoak, and Steve (Alice) Chapman; grandchildren Charles and Joanna Doven; and great-granddaughter Kelsey. She was preceded in death by her parents and beloved husband, Donald. Joyce's many friends may call at the MORELAND FUNERAL HOME at 55 E. Schrock Road, Westerville, Monday 2 – 4 PM and 6 – 8 PM. A Memorial Service will be held Tuesday, 11 AM at Westerville Community United Church of Christ, 770 County Line Road, Westerville In lieu of flowers contributions may be made in Joyce's name to Little Hill Alina Lodge, Box G, Blairstown, NJ 07825, Citizens for Humane Action, 3765 Corporate Dr. Columbus, OH 43231, or International Multiple Myeloma Foundation, 12650 Riverside Drive, North Hollywood, California 91607. Condolences at www.morelandfuneralhome.com.