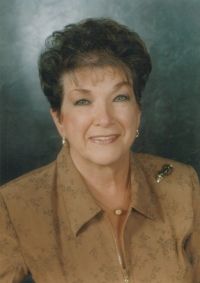 McCAIN
Lynette M. McCain, age 75, long time resident of Huntington, IN and central Ohio, passed away Monday, February 14, 2011 after a long tough battle. She's with the Angels now. Preceded in death by her son, Tom McCain. Survived by her sons, Mike (Becki) McCain of Gasquet, CA and Dan (Diana) McCain of Circleville, OH; daughter, Julie (Bob) Rhodeback of Galena, OH; sisters, Shirley (Joe) Hostetler of Huntington, IN and Gail Ann Mock of Plymouth, IN; brother, Robert (Elenor) Erickson of Huntington, IN; 3 grandchildren; 1 great-grandchild and many wonderful nieces and nephews. A family memorial will be held in the spring. Arrangements by MORELAND FUNERAL HOME, Westerville.
Condolences
Cynthia Teusch - Feb 17, 2011
Hello Julie, I am saddened that Aunt Lynette passed, but I know that she is no longer suffering and in a happier place. I ask you to convey this to Mike and Danny too. Love to you all!!
BARRON AND LA VONNE PETERSON - Feb 17, 2011
Julie, Barron and I are so sorry to hear the news. Your mom was a classy lady and we were privileged to have know her. I'm sure she's looking down and laughing at all of us! Please know that we think the world has lost a sweet soul.
–Barron and La Vonne