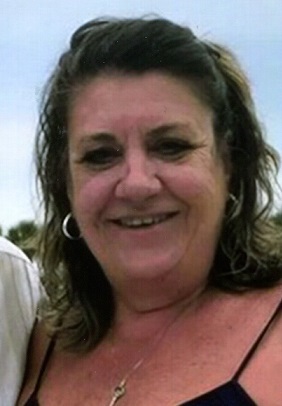 February 17, 1958 - May 19, 2022
Visition
Friday, May 27 from 2-4 and 6-8at MORELAND FUNERAL HOME
Service
Saturday, May 28, 2022 at 10am at MORELAND FUNERAL HOME
Burial
Resurrection Cemetery
Linda Tosko Rainey passed unexpectedly from a sudden illness on May 19, 2022 at age 64. She was preceded in death by her beloved brother, Billy. After growing up in Sagamore Hills and Northfield, Ohio, Linda lived in Akron, Cuyahoga Falls, and for the past 25 years, in Westerville, Ohio. She graduated from the University of Akron with multiple degrees and was a career nurse and nurse anesthetist, beloved wife, mother, grandmother, daughter, sister, and friend. She is survived by husband Scott Rainey, parents Bill and Joan Tosko (nee Kramer), brother Mike (Angela), and children Ryan (Stacy), Jason, Meghan Wineinger (Chris), and Jennifer Rehs (Jason), and grandchildren Aiden, Harley, Noah, Austin, Ronan, and Annalyn. Linda devoted her life to helping others. She loved to be surrounded by her family, friends, and her flowers. She never failed to help someone in need, was the kindest woman you ever met, and was the bedrock of her family. Her goodwill extended to adopting a menagerie of cats and pugs. The family will receive friends at MORELAND FUNERAL HOME, 55 E. Schrock Road, Westerville, Ohio on Friday, May 27 from 2-4 and 6-8. A funeral service will be held at 10am on Saturday, May 28 at the funeral home, followed by a burial at Resurrection Cemetery, 9571 High St., Lewis Center. In lieu of flowers, donations in Lindas memory can be made to St. Judes Hospital. Online condolences can be offered at https://morelandfuneralhome.com/
Condolences
Chris and Deb Thompson - May 27, 2022
Very sorry for your loss. Many your good times and wonderful memories of Linda sustain you. May God bless you all.
Margie Spicer - May 26, 2022
I'm so very sorry for your loss. My heart aches for your pain. God Bless all at this difficult time.
Kathy Vascek Miller - May 26, 2022
I am sorry for the loss of Linda. Linda and I attended high school together and she was unforgettable. Her father and mine worked together at that same time. I can't express my condolences to the entire family. She will leave a huge hole in your hearts. I hope they will be filled with wonderful memories.
Angie and Jim Vierling - May 25, 2022
She will truly be missed by all! 😇
Marilyn Johnson - May 24, 2022
It was a pleasure working with her
Kennedy fry - May 23, 2022
I'm so sorry for the loss of this beautiful soul, she was such an amazing person and an amazing friend to my mom and so many others.
Ricky Turner - May 23, 2022
Wasn't expecting something like this, you were always welcoming to me. You were always like a second mom to me, you treated me like I was your own son. You and your family were a huge influence on me and helped shape me into the man I am today. Thank you for always being there for me and for opening your home and heart to me. You will always be appreciated and loved.