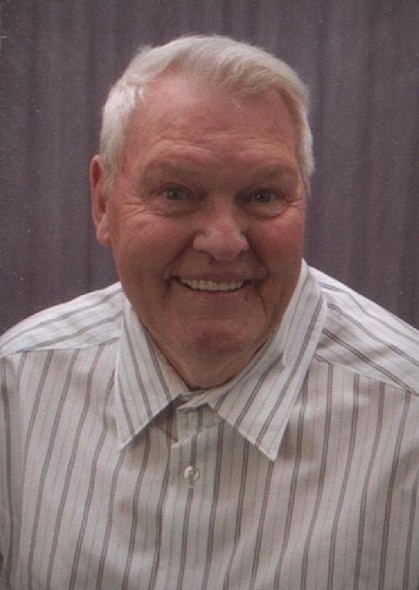 November 27, 1933 - November 3, 2015
Visitation
Friday, November 6th from 1-3 and 6-8 p.m.
Service
Saturday, November 7th at 11:00 AM Gahanna Free Will Baptist Church
Burial
Northlawn Memory Gardens
STURGELL
Lera "Thurston" Sturgell, 81, of Westerville, passed away Tuesday November 3, 2015 at Convalarium at Indian Run. Retired from the City of Columbus. Preceded in death by wife, Lucille and daughter, Karen; parents, Orville and Causby Sturgell; brothers and sisters, Howard Sturgell, Lena Perry, Garnett Whitt, Paul Sturgell and Meg Fitchpatrick. Survived by daughter, Donna (Jeff) Horne and son, Lera (Donna) Sturgell both of Westerville; grandchildren, Terry, Austin and Phillip Horne and Drew, Kaitlyn and Jason Sturgell; brother, Orville Sturgell; sisters, Causby Baisden and Peg Whitt; numerous nieces and nephews. Friends may call at the MORELAND FUNERAL HOME 55 East Schrock Road Westerville, 1-3 & 6-8 p.m. Friday. Funeral service will be held 11:00 a.m. Saturday November 7, 2015 at Gahanna Free Will Baptist Church, 3868 N. Stygler Road Gahanna, OH. Pastors Curtis Booth and Jeff Horne officiating. Interment Northlawn Memory Gardens, Westerville, OH.
Condolences
Lavanda Williams - Nov 9, 2015
Donna and Jeff,
Praying for you and your family. I'm so glad I got to visit him in the hospital; he was a wonderful guy. Love to you all. Still miss you!
Lavanda Williams, Peoria, IL
Bonnie and Kaylee Joseph - Nov 7, 2015
Dear Sturgell family,
We are sorry to hear of your loss. Our thoughts are with you during this time sorry and loss.
Bonnie and Kaylee
Harold & Saundra Ball - Nov 5, 2015
Donna and Lera,
Our prayers and thoughts are with you. Thurston was a very sweet person and I know you will miss him. Our love to you and your families.
Love, Harold & Saundra
Gail - Nov 5, 2015
I am so sorry about your loss thurston was the sweetest man i know love you guys very much.
Cindy Whitt - Nov 5, 2015
We are sorry for your loss but we all know that your Mom, Dad and Karen are rejoicing together.