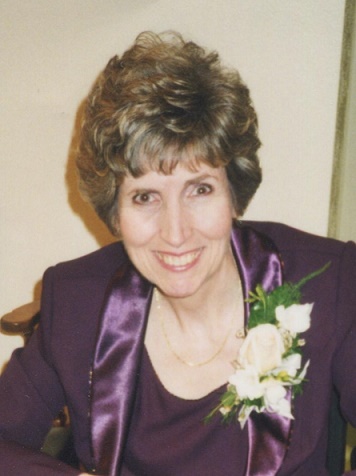 March 3, 1941 - May 26, 2015
Service
Monday, July 20th at 10:00 a.m. Moreland Funeral Home
HULL
Karen Jeannette Bruner Hull, age 74, of Heartland Nursing Home in Westerville, Ohio, died on May 26, 2015 after a courageous thirty five year battle against chronic progressive multiple sclerosis. She is survived by sisters, Lynne (Tom) Pitre of Portland, Oregon and Holly Elissa Bruno (Richard Harrison) of Leominster, Massachusetts; daughters, Kristina (John) Gorg of Warrenton, Virginia, Kimberly (Josh) Lehman of Lexington, Ohio; three granddaughters and three grandsons; her devoted friend, Joyce Dattle, and Bruce (Margaret) Hull of Westerville, Ohio. Dr. Hull graduated from Corning Free Academy, Corning, NY, in 1959, earned her BS and MS in home economics from Cornell University, PhD in consumer economics from Iowa State University, and her JD from Capitol Law School (Columbus, Ohio). She taught courses in consumer economics at Iowa State. Admitted to the Ohio Bar in 1981, she clerked for the chief justice of the Ohio Supreme Court. She retired in 1998 from her position as Counsel to the Ohio Bar Association's Disciplinary Board. Karen will be remembered for her dedication to facing a debilitating illness with dignity and a positive outlook. She was committed to diversity, often hosting gatherings for foreign students at her home. She was an accomplished home economist, tailor, seamstress, baker and financial planner. A devoted member of Westerville's Northside Presbyterian Church, Karen assisted in the church's summer camp program. A memorial service will be held at the MORELAND FUNERAL HOME 55 East Schrock Road, Westerville, Ohio on Monday, July 20th at 10:00 a.m.. Interment will be in Olean, NY, alongside her parents. Karen asked that, in lieu of flowers, contributions be made to the MS Foundation and the Democratic Party.
Condolences
Holly Lingo - May 28, 2015
I, along with our nursing staff at Heartland, will miss Karen deeply. My sympathy and condolences to everyone.