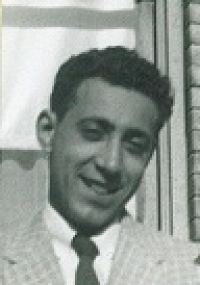 January 27, 2011
Visitation
Monday, January 31, 2011 2-5 p.m.
Service
Monday, January 31, 2011 at 5 p.m.
SANSONE
Joseph C. Sansone, Sr., age 78, of Columbus Colony. January 27, 2011 at St. Ann's Hospital. Air Force veteran. Survived by his wife of 57 years, Millie; children, Joseph C. Sansone, Jr., Sam Sansone, Terry Lewis and Gloria Sansone, all of Columbus; 9 grandchildren and 8 great-grandchildren; sister-in-law, Alma Gilbert of Westerville; nieces and nephews including Bonnie Lewis. Friends may call at the MORELAND FUNERAL HOME, 55 E. Schrock Road, Westerville,
Monday 2-5 where a prayer service will be held Monday at 5 p.m., Rev. Fr. David E. Gwinner of St. Paul Catholic Church, Westerville, officiating. Private interment.