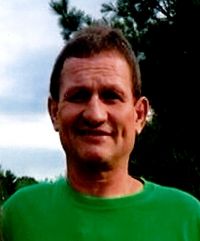 March 22, 1964 - September 25, 2014
Visitation
Thursday, October 2nd from 2-4 p.m.
Service
Thursday, October 2nd at 4:00 p.m.
FROWINE
Joey Frowine of Johnstown, Ohio, passed away suddenly Thursday, September 25, 2014. Stagehand for I.A.T.S.E. Local 12. Attended Worthington High School and Devry in Phoenix, AZ. Preceded in death by father, John. Survived by his beloved fiancee, Kelley Fowler; daughter, Alexa; mother, Beverly; brother, Jack and sister, Janine (Bob Payne); nieces, Janie, Tiffany, Jessica, Jaclyn and great nieces, Kyleigh, Brook, Brooklyn, Layla and his beloved dog, Lucy; longtime friend, Phil Cramer; many friends and loved ones. Friends may call at the MORELAND FUNERAL HOME 55 East Schrock Road, Westerville Thursday October 2, 2014 from 2-4 p.m. where a service will be held at 4:00 p.m.. Pastor Jimmy Hood officiating. Private interment. Friends, if they wish, may contribute to the local animal shelter of your choice in memory of Joey, he loved animals.
Condolences
m.king - Oct 24, 2014
Dear family, please take comfort in knowing that our loving God Jehovah promises to awaken all those sleeping in death, through our lord Jesus Christ.(John 5:28,29)Take care (jw.org)
Eddie & Oneida Suttle - Oct 2, 2014
Our deepest sympathy to you and your family. We are so sorry for your loss.