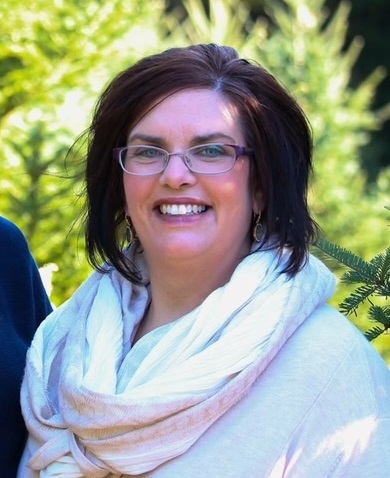 May 4, 1976 - September 9, 2023
Visitation
Saturday, September 16th from 1-3 p.m. at Sunbury Christian Church
Service
Saturday, September 16th 3 p.m. at Sunbury Christian Church
Jody Ellett, age 47, of Sunbury, OH, passed away September 9, 2023. Employed by Mt. Carmel St. Ann's Neurology Department. Member of Sunbury Christian Church where she was involved with Women's Ministry and Hospitality Ministry. Graduate of Westerville North High School in 1994 and Kentucky Christian College in 1998. Survived by her husband, Shane; daughter, Charis Ellett; son, Caden Ellett; parents, Terry and Connie Kelso; sister, Stacy (Rob) Cromley; nieces, Miranda and Meredith Cromley, and Charleigh Sullivan. Preceded in death by her grandparents, Raymond and Helen Kelso, and Walter and Edith Parsley. Celebration of Life will be held at Sunbury Christian Church, 872 Admiral Drive, Sunbury, OH Saturday, September 16th at 3 p.m. with visitation from 1-3 p.m.. Private interment. In lieu of flowers, contributions may be made to Round Lake Christian Camp.
Condolences
Donna Call - Sep 16, 2023
To a Beautiful Family ; Sincerest sympathy in the loss of your adorable Jody . Words seem to fail us during the passing of someone so young & so loved. What a legacy she left behind with all she was involved with , especially being a Christian lady . I never saw her without that pretty smile on her face . As visitation is going on , my deepest regards for being unable to attend today . My prayer is that God will touch you all in a special way , to bring some peace that only he can give . RIP Jody & you will not be forgotten . Lord, I ask you to be with her children & entire family in the days to come . Love & Prayers , Donna Call (Alicia & Ambers ) mother .
Rachel Ramey/Parks - Sep 14, 2023
Hi Shane this Rachel parks from Springfield church of Christ I am so very sorry for your loss I was letting you know that I got married in may of this year he is amazing guy so you guys will be in my thoughts and prayers your friend Rachel
Mike and Lou - Sep 13, 2023
Dear Shane and family, We are heartbroken with you, so hard to say goodbye when we want more time with each other. What a blessing Jody was to all who knew her. We always enjoyed her singing and friendly spirit. The one thing that brings us Joy is to know she is with our Savior face to face. We are in prayer for all of you. Quick thought just from Lou… I always loved the way she wore her Lipstick 💄 Love you guys!
Sharla Clark - Sep 12, 2023
Oh Shane, my heart has been aching ever since I heard about Jody's passing. I didn't realize she had been sick, so this was a great shock and sorrow. I will always remember Jody as a most kind, caring, and devoted servant. She was a good friend to me during your time at Ripley (and beyond) and will be greatly missed. Our hearts and prayers are with you now and will continue long into the future as you struggle to move forward without your beloved other half. Sending love, hugs, and prayers for you and the kids. ♥️♥️♥️
Sharon Rose - Sep 12, 2023
I was saddened by the news of Jody's passing. I was unaware of her illness. I worked with Jody preparing the communion prior to the pandemic. She will be missed. My prayers go out to the family.
Maggie and Gene Harlor - Sep 12, 2023
Sorry to hear of Jody's passing. I didn't know her well but she always spoke. I did not realize she was sick but please know our hearts and prayers are with you and your family at this time 🙏 ❤️
Nick and Lisa Ventresca - Sep 12, 2023
Jody was dear to us. We love and appreciated her friendship. She was a joy to work with in the kitchen at church, have out to dinner, at parties, and a huge contributor to our small group. She was so funny, and happy, and always had insightful thoughts about life that helped us feel connected to one another by her contagious uplifting spirit. Going through photos has brought back many memories, such as when she and the girls threw me a baby shower, and when we threw them together for others. She was always game for getting together, helping out or just hanging out, and being a good friend. She checked in. She took care of our babies. In a lot of ways, she was more like family than just a friend. Our condolences to Shane, Charis and Caden, and all the loved ones she proceeded.