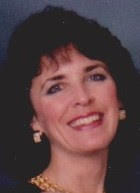 March 27, 1950 - March 20, 2018
Jill (Hilt) McDonald Schoonmaker of Westerville, Ohio and formerly of Toledo, passed away on March 20, 2018. She was born to Arthur and Phyllis Hilt on March 27, 1950. She grew up in West Toledo with her 3 siblings and graduated from Blessed Sacrament and Saint Ursula Academy. She attended the University of Toledo where she met and married Fred McDonald. They were the proud parents of Megan and Amanda. She was active at Blessed Sacrament and Notre Dame while the girls were in school and coached softball, basketball and cross country while the girls were in grade school. Her work life began at Lion store and then Sylvania Savings. She later enjoyed working at the Toledo Bar Association which led to her job as executive assistant to attorney Sheldon Wittenberg for many years. She married Marc Schoonmaker in July 1995 who introduced her to the world of NASCAR. They spent many years traveling to races with good friends. Illness led to an early retirement from full-time work but she remained active doing less demanding tasks. Later, her illness required a move to assisted living/memory care. We are so grateful to the dedicated caregivers at Parkside in Westerville. We will always remember Jill for her elegance, attention to details, and love of family. She was able to know and enjoy her two grandchildren for a few years and they meant everything to her. She was preceded in death by her parents and both of her husbands. Left to cherish her memory are daughters Megan McDonald (children Jackson and Katie) of Parkville, MO and Amanda McDonald of Westerville, OH. Also surviving are siblings Tom Hilt (Debbie), Jackie Barber (Terry), Janice Sutter (Mark) as well as lifelong sister-friend, Ellen Toffler (Denny) and many nieces, nephews and their children. There will be no visitation and services will be private. Those who wish to honor Jill may consider the Alzheimers Association or the National MS Society.
Condolences
Molly Mattimoe Campbell - Apr 9, 2018
I was a friend of Your mothers in high school. She was always such a lovely kind person. I especially enjoyed spending the night at her house.
Lee A. (Manera) Meiser - Apr 9, 2018
Jill Hilt (as I remember her) was a huge presence in the class of 1968 at St. Ursula Academy. She was beautiful both inside & out. She was elegance personified. My sincere sympathy & condolences to her children and extended family.
Colleen Carr Lehmann - Apr 9, 2018
My sincere sympathy to Jill's family. We were in high school together where I knew her to be "elegant", lovely, and kind. Her loss is deeply felt by all who knew her.
Kevin & Karen Behrle - Apr 8, 2018
To the family of Jill:
We are so sorry to see of her passing. We saw her obituary in Blade. Thank you for doing that. Please except our condolences. Jill and your family are in our prayers.
Jill and Marc were friends. We attended their wedding and got together with friends from Marc's side generally annually over the years.
Kevin and Karen Behrle
Tom Crothers - Apr 2, 2018
To the Family of Jill McDonald Schoonmaker:
Please accept my heartfelt condolences on Jill's passing. She and Fred were wonderful friends to Linda and me while they resided in Toledo.
May God be with you all during this time of great sorrow.
DAVID DUNBAR - Apr 2, 2018
Megan and Amanda i am so sorry to read about the passing of your mother. Laura and I wish you the very best and God bless you both. Your Uncle David
Gabrielle Pawlowicz Sharrit - Apr 1, 2018
Mandy & Megan, I am so sorry to hear about your Mom. I always had fun when I stayed the night at your house, your Mom was so much fun. I remember the cool flat rocks she had on the back porch & the way she cheered at all our sports games. I will never forget her love of Tom Sellek. She was a cool fun Mom. My entire family will keep you guys in our prayers.
Love, Gabe
Mary Kroggel Miller - Apr 1, 2018
Megan and Amanda,
So sorry to hear of your Mother's illness and passing. So many good memories from our BS cross country and softball days. You are in my prayers.
Sue Martin - Apr 1, 2018
Dear Megan and Amanda, I was ED at the TBA and hired your Mom to work for us.I grew up knowing your Dad so feel close to both of you as your Mom ALWAYS talked so proudly of you girls. She loved you so much. I loved her and feel so badly about her passing.Please email me when you get a chance. Would love to talk with you.With my deepest sympathy, Sue
Mark Lazar - Mar 31, 2018
So sorry to read about Jill, I was totally shocked. She was one of my best
friends, as was the rest of Her Family. I will continue to pray for good health
for Amanda and Megan and all of the extended Hilt Family likes Jill asked me to.
God Bless. Mark Lazar
Mark Lazar - Mar 31, 2018
To All the Hilt Family & Children
So sorry to read about Jill , this was a total shock , truly one of my best friends. She'd said to me a number of times,jokingly I assumed, that if we were both single when we're 70 we would get together on Valentines Day ! I hadn't heard from Her in a few years , She used to ask me to go out to the Cemetery with Her to say a prayer for your Parents and my Wife. She asked me to pray for Amanda each day to get well , and how Megan made sure She had all the Medical help She needed . I had told your Mother & Jill I had left a little dirt , under your Fathers plague, from behind Home Plate at the Mud Hens old Stadium where I'm a catcher on our Old Man Baseball Team. Your Father had told me He used to catch and how it took a toll on His knees, I know what He meant now ! I will always say a prayer when I go to my wife's plaque and continue to pray for your Parents and now Jill. I will always pray fo good health for Amanda , Megan and all the Hilt Family. I think I was a better person for having known you all .
God Bless , Mark Lazar
Janet Wiza - Mar 31, 2018
Meghan and Amanda,
Our heartfelt condolences to you.
Your Mom was a great lady!
Many happy memories of Blessed Sacrament days.
Sincerely,
John,Janet,Kate,Ryan and Shannon