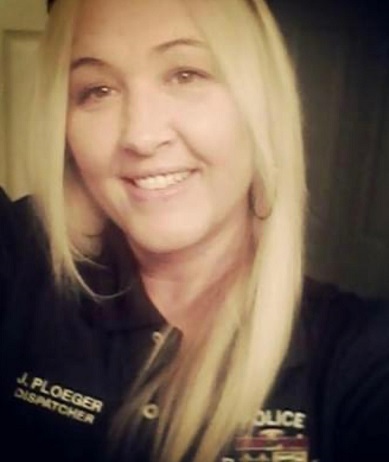 May 24, 1968 - September 4, 2023
Visitation
Wednesday, September 13th from 12:00 pm to 1:00 pm at Moreland Funeral Home
Service
Wednesday, September 13th at Burnside Cemetery following the visitation
Jenniffer Lynn Ploeger sadly gained her wings on September 4th 2023 with family and loved ones by her side. Jenniffer Lynn (Carroll) Ploeger Born May 24, 1968 to William and Linda (Jones) Carroll in Pikeville, KY. As she grew up she adapted the role of the protector of the family. She Identified as the one to handle problems whenever they arose. She spent many of her younger years enjoying time with siblings at Dixie Skateland in Monroe, MI skating would carry on for many generations to come. As she proceeded through life she quickly gained life skills that exceeded her years. She was married at the age of 18 to Richard L. Heflin who would soon become the father of their first born child R. Delone Heflin into her life. For the next 6 years they were inseparable as they frequently took motorcycle rides and had picinics in the park. Jenniffer then added another beautiful soul to her young family after meeting the father of her second born James Burke. Her daughter was a true christmas miracle after the loss of a child during her second pregnancy. Jenniffer and James then moved to Kentucky where James drove long distance routes which left Jenniffer to juggle raising the kids and working several jobs. She was no stranger to work therefor she had many skill sets. Many of which would be labeled a "man's" job but you couldn't convince her of that. She would smile in the face of adversity on every occasion. In the spring of 1997, Jenniffer decided to pack up her two children and head north. She landed back in Monroe MI to be closer to family and friends. It was a short time after that she suffered one of the greatest losses thus far in her older sister Loetta. This would be a wound that she carried for the rest of her days. After the passing of Loetta , Jenniffer felt determined to to do her best to be the best aunt "Nenny" she could. This drive resulted in the adoption of her then nephew BobbyJo. She was then reluctant to allow people close to her and her and her growing family after the loss of Loetta, but a man came along who gave her a piece of life she was missing. Dave & Jenniffer got married a short time later. They decided to start fresh in Westerville Ohio where Dave and Jenniffer became homeowners, This was an accomplishment that made them both very proud. David and Jenniffer were a power couple. They would overcome many obstacles together. Dave and Jenniffer moved back to Monroe in 2010 after Jenniffer's mother overcome a 6 month hospital stay. They moved into the home next to Linda so that she could be near her mom when her mom needed her. Jenniffer would move mountains to be with the ones she loved. She became the solution to many of lifes problems for everyone she crossed paths with. She gave her all and never refused a person in need of help. Jenniffer suffered another great loss when Dave passed away unexpectedly in the summer of 2012. After Dave passed she decided it was time to make another geographical change. This time she headed to Dauphin Island, Alabama her own personal paradise. She moved in with her father William Carroll where they continued to strengthen their bond. They shared not only a home but a life. She was hired by the Dauphin Island PD as a dispatcher. She took so much pride in her duties at the PD. She went above and beyond as she always did. She now had time to focus on the little things in life and get more in tune with herself and build the identity that she saw in the mirror rather than the result of the trials and tribulations she resembled after losing her husband.
She leaves to cherish her memory her father, William Carroll of Dauphin Island Alabama; brother, William Carroll II of Pikeville KY; son, R. Delone (Angela) Heflin Belleville MI; daughter, Marinda Olivia Loetta Heflin of Tallahassee Fl.; nephew, BobbyJo (Amber) Cadle of Lucedale MS; three grandsons, Cameron (Kayla) Caudill Monroe MI, Jadyn and Jamesyn Loope of Belleville Mi. and the one that made her a great grand daughter, Lilana Jo Caudill, sister/cousin, Mildred Smith; aunt, Carol Sutfin and Uncle Tom Jones; 3 neices, Brenda Newsome, Shelby Carroll and Morgan Carroll and a nephew, Brandon Giles; 9 grand nieces and nephews, many great nieces and nephews who she cherished and lastly her prized furbabies, Elvis and Diesel. She was preceded in death by Her mother, Linda Jones-Barden; sister, Loetta Newsome; husband, David Ploeger; nephew, Dustin Carroll; Uncle Jimmy Jones, and Bonus Dad Aj Barden.

Visitation will be held Wednesday, September 13th from 12:00pm to 1:00 pm at Moreland Funeral Home. A graveside service will follow at Burnside Cemetery.
Condolences
Elnora Webb - Sep 26, 2023
"God himself will be with them. And he will wipe out every tear from their eyes. And death will be no more, neither will mourning nor outcry nor pain be anymore. The former things has passed away." (Revelation 21:3,4)
Elnora Webb - Sep 26, 2023
"God himself will be with them. And he will wipe out every tear from their eyes. And death will be no more, neither will mourning nor outcry nor pain be anymore. The former things has passed away." (Revelation 21:3,4)
Deb or Aunt Deb DeBoodt - Sep 12, 2023
My sincere and deepest condolences to you both Delone and Marinda. I know how much your mother meant to you and I know how much you meant to her as well. I am so very truly sorry for your loss, for all of our loss as she meant a lot to many. Prayers of strength and comfort to you both and to Bobby and her father as well as she will be deeply and sadly missed by so many.