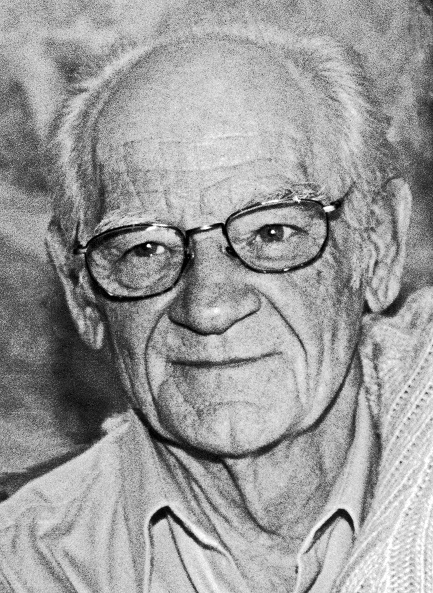 December 13, 1929 - May 18, 2015
Service
July 19th at 4 p.m. High Line Car House
James Stewart McCaughan, Jr., M.D.
December 13, 1929 – May 18, 2015
Dr. James Stewart McCaughan, Jr., devoted father of six, long-time surgeon at Grant Hospital, and pioneer in laser surgery techniques, died on Monday afternoon in Westerville, OH. Characteristically, he continued working hard up until the day of his death. He was 85.
Born in Philadelphia, PA, Dr. McCaughan graduated from the University of Pennsylvania in 1952, earning a B.S. in Chemical Engineering as a member of the honorary engineering society, Tau Beta Pi. He earned his M.D. from Jefferson Medical College in 1956 and returned to the University of Pennsylvania for his credentials as both a general and a cardiothoracic surgeon, passing boards in both specialties. He moved to the Columbus, Ohio area in 1965, where he served on the staff of Grant Hospital for 35 years.
As a surgeon, a retired Lieutenant Commander in the U.S. Navy, a 32nd degree Scottish Rite Mason, and a member of the Aladdin Temple of the Shriner, Dr. McCaughan was deeply devoted to humanitarian service and the advancement of medical science. His foundational work in laser surgery was published in countless articles and books. He was also influential in the training of many surgeons around the globe, and he was beloved by many of his patients. As Dr. McCaughan was fond of saying, "Doctors diagnose, surgeons treat, but only God heals." He will be deeply missed.
Dr. McCaughan is survived by his six children, Dr. James Souder McCaughan (Toyin) of NJ, Jenifer Harms (Adley) of CO, Capt. Jonathan McCaughan of WA, Dr. Jill McCaughan of MI, C.S. McCaughan (Ruaa) of VA, and Miranda McCaughan of CA; eight grandchildren (Rachel, James Samuel, Benjamin, William Avery, Francesca, and Toren McCaughan, and Tanner and Mason Harms); and two nephews, Dr. Jeffrey Rickards of NJ and Mr. James Rickards of MD.
He was preceded in death by his parents, James S. McCaughan, Sr., and Marguerite Osler McCaughan, and his siblings, Margaret "Retz" Barnes and her son John, Beatrice "Bea" Rickards, and Clark F. McCaughan and his daughter Diane.
In accordance with Dr. McCaughan's last wishes, a memorial service and a celebration of his life will be held at 4 p.m. on July 19, 2015 at the High Line Car House, 550 S. High St., Columbus, OH. Lasting until 9 p.m., the evening will include a service, a dinner, and a party where we will "roll out the barrel" in Dr. McCaughan's memory.
We welcome you to post condolences and memories of Dr. Jim here. In lieu of sending flowers, please consider donating to a cancer research foundation of your choice.
Condolences
Paul Nowell - May 25, 2015
My late wife, Peggy Nowell worked with Dr. Mccaughan at the Grant Laser Center. She thought very highly of him and valued his advice. You have my deepest sympathy in your loss.
Dr Jack Lomano - May 23, 2015
My thoughts are with you. It was my pleasure to work with Jim at Grant Hospital. He inspired all of us to work hard, think ahead and always have the best interest of our patients as top priority. I am fortunate to have know this man and I will always remember what he has done for me. All of us will miss him. Jack