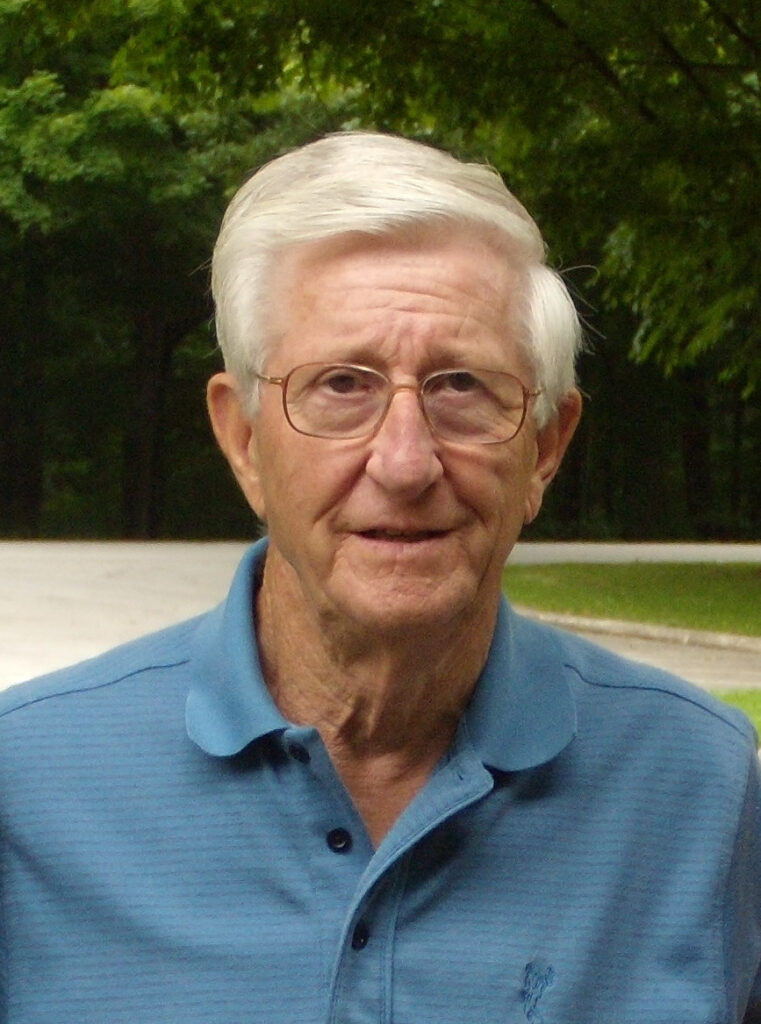 January 29, 1928 - January 9, 2023
Visitation
Friday, January 20th from 11 a.m.-12 Noon at St. Paul Lutheran Church
Service
Friday, January 20th 12 Noon at St. Paul Lutheran Church
Burial
St. Paul Lutheran Cemetery
James L. Bartel, age 94, of Westerville, passed away January 9, 2023. Retired executive from Boy Scouts of America after 38 years. Career moves to West Virginia, Massachusetts, New England and Colorado and to Hilton Head Island, SC after retirement. Graduate of Hamilton High School and The Ohio State Universtiy. U.S. Army veteran. Member of St. Paul Lutheran Church. Volunteer for United Way, Boy Scouts, Habitat for Humanity, Meals on Wheels and St. Paul Lutheran Church. Survived by his wife of 71 years, Roxie; daughter, Janice (Michael) Murphy of Columbia, MD and son, Robert (Sherry) Bartel of Westerville; grandchildren, James and Matthew (Barbara) Murphy, Allison (Richie) Whitford and Kristen Bartel. Preceded in death by his parents, Clyde and Hilda Bartel, brothers, Richard and Neil, and sister, Dorothy. Friends may call at St. Paul Lutheran Church 4686 E. Walnut Street, Westerville, Friday, January 20, 2023 from 11 a.m.-12 noon followed by a service at 12 noon, Rev. Jonathan Bull, officiating. Interment St. Paul Lutheran Cemetery.

Click on the links below for the live stream

www.YouTube.com/c/splcwesterville

www.facebook.com/splcwesterville
Condolences
Ora Malone - Jan 27, 2023
My sincere condolence, May it comfort you to know that the thoughts and prayers of others are with you.
Bill Moran - Jan 21, 2023
I was involved with Jim in Scouting for many years. He was a great teacher. I know he will be missed at church and his many other activities.
Steve and Tracey Moyer - Jan 18, 2023
It was truly our privilege to have known Jim and Roxie after their move from South Carolina. We will miss Jim's thoughtfulness, intelligence, insight and wit, always with a twinkle in his eye. We can't neglect to mention the homegrown strawberries that he shared every summer. Rest in peace, friend.
Dennis Shreve - Jan 16, 2023
It was a pleasure to know Jim and to have worked with him on stewardship projects at St.Paul. He was a wonderful man and he was deep-rooted in his faith. He will be missed. My sincere condolences and thought s and prayers are with the Bartel family.
Kathleen Gross - Jan 14, 2023
I want Roxie & all the family know I am sorry for your loss. My husband, Phil & I have done various church activities with Jim & Roxie over the years. Both of them are such wonderful people & we have enjoyed knowing them. My prayers go out to Roxie & all your family.