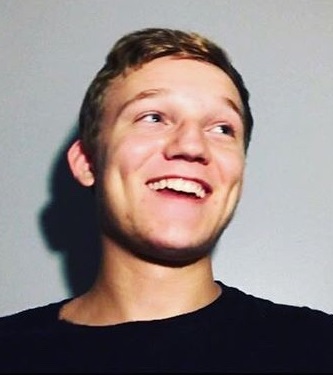 January 26, 2000 - January 9, 2018
Visitation
Friday, January 12th from 6-8 p.m, at Moreland Funeral Home
Service
Saturday, January 13th at 2:00 p.m. at Moreland Funeral Home
Jacob Pence, age 17, of Westerville, passed away January 9, 2018. Student at Westerville North High School. Member of Westerville Central Cross Country and Track teams. Active with his youtube channel, youtube.com/dahleevlogs. Survived by his mother, Maria Carey-Pence; father, David (Jen) Pence; sister, Christina (Brandon) Craft; brothers, David Pence, III and Austin Smith; nieces, Olivia and Sophia Craft; grandparents, aunts, uncles and cousins. Friends may call at the MORELAND FUNERAL HOME, 55 E. Schrock Road, Westerville, Friday 6-8 p.m. where service will be held Saturday at 2 p.m., Pastor Paul Gabriel, officiating. Private family interment. Jacob was an organ donor and contributions may be made to Lifeline of Ohio.
Condolences
Sherry & Jeff Pialet - Jan 12, 2018
Jen,
We are so very sorry. We will be thinking of all the family at this very sad time. Much love, Sherry & Jeff.
Ryan Garber - Jan 11, 2018
Dave & Family,
I am so sorry to hear of your loss. My thoughts and prayers are with you.
Ryan Garber
Vicky - Jan 11, 2018
Although I did not know Jacob personally I feel i knew him through Christines many loving and funny stories she shared about her brother. What a fine young man and a terrible loss.
Trudy - Jan 10, 2018
May you find comfort in the memories you have and the love you share. So very sorry for your loss.
David Jackson - Jan 10, 2018
I'd like to send my condolences to the family I know this is a trying time. Remember him for his life for the things that made you laugh and smile carry that with you. Trust and believe the same things that made you smile and laugh are the same things that he's doing right now, keep your head up I love you guys.