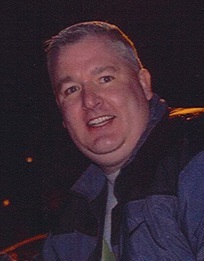 October 3, 1971 - November 6, 2023
Visitation
Saturday, December 16th frm 11 a.m.-2 p.m. at American Legion Post 171
Greg passed away peacefully at his home in Sunbury, Ohio on November 6, 2023. He was born in Somerset, PA on October 3, 1971 to Andrea Jones and the late Jack Jones. He graduated from Westerville South High School in Westerville, Ohio with the class of 1990. He was a proud graduate of THE Ohio State University and a life-long avid Buckeye fan. During his time at Ohio State, he had an internship with Ashland Oil in Lexington, Kentucky. After graduating, Greg was offered a position there in transportation logistics. Later he accepted a position at IGS Energy in Columbus, Ohio as Regional Sales Manager. He then relocated to Arkansa and Tennessee as VP of Sales and Marketing at ACTS NOW, Inc.

Although he was successful in his career, Greg always considered himself most successful at being a Dad to his sons Joshua and Austin. He was an amazing father and enjoyed taking them boating, fishing, and on vacations. When they were young, he always loved telling them stories about Bob the Penguin, a character he made up. Greg had a contagious sense of humor which always made his boys howl with laughter. When he wasn't with them, he would call them every night to tell them goodnight and that he loved them.

In addtion to his sons Joshua and Austin, Greg leaves behind his mother, Andrea Jones; sister, Michelle Goodrich (David) and their son; brother, Keith (Amy) and their family, and numerous friends and relatives. He will be missed!
Greg was diagnosed with Huntington's disease five years ago. In memory of Greg, donations can be made to Huntington's Disease Society of America, 505 Eighth Ave., Suite 902, New York, NY 10018 or online at hdsa.org

A Celebration of Life for Greg will take place at The American Legion Post 171, 393 East College Ave., Westerville, Ohio 43081 on Dec. 16, 2023 from 11 A.M. until 2 P.M.