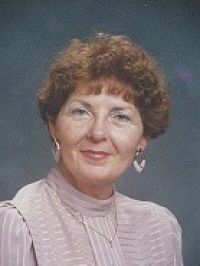 August 15, 1932 - September 2, 2012
Visitation
Tuesday, September 4th from 6-8 p.m.
Service
Wednesday, September 5th at 10:30 a.m. St. Paul Catholic Church
BENGTSON
Geraldine Belpedio Bengtson, age 80, of Westerville, OH and formerly of Chicago, IL, passed away at St. Ann's Hospital in Westerville on September 2, 2012. Preceded in death by her son, Thomas Belpedio, parents, LeVern and Mary Moran Smith. She is survived by her grandchildren, Katie Belpedio (Matthew) Schreiber and Drew Belpedio; great-grandson, Thomas Schreiber; daughter-in-law, Micki Belpedio; sisters, Dorothy Murphy and Charlotte Zell. She grew up in Chicago and attended nursing school at Illinois Masonic Medical Center where she received her Registered Nurse diploma and also became a certified Operating Room nurse. She has worked for over 57 years as a Registered Nurse, 25 of which were at Mt. Carmel St. Ann's Hospital. She moved to Columbus in 1987 to be close to her son and family. Friends may call at the MORELAND FUNERAL HOME, 55 E. Schrock Road, Westerville, Tuesday 6-8 p.m.. Mass of Christian burial will be held at St. Paul Catholic Church, 313 N. State
Street, Westerville, Wednesday at 10:30 a.m., Rev. Fr. David E. Gwinner, celebrant. Entombment Resurrection Cemetery.