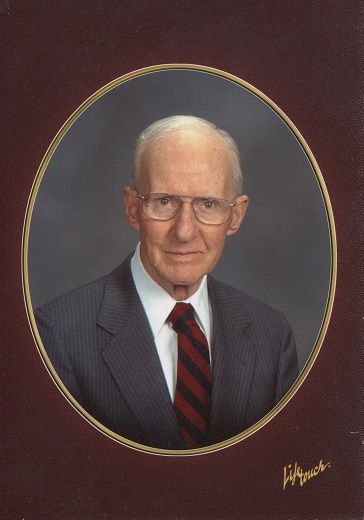 May 6, 1924 - June 20, 2015
Service
Wednesday, June 24th at 6:30 P.M. Central College Presbyterian Church
Burial
Hillcrest Memorial Park
Gerald S Armstrong, age 91, passed 06/20/15 at The Village of Westerville. Born in Warren, Ohio, Jerry married his High School sweetheart, Virginia Wilkinson during war time. He was a drummer in High School and Ginny was a majorette. Jerry also played in a small combo in his teen years. He was preceded in death by his parents, Harold B Armstrong and Mandana Sweesy Armstrong of Warren OH, sister Dorothy Armstrong Kidder, and brother in law, Jack Wilkinson also from Warren. Jerry is survived by his children, Dawn Farrell (Reg) of Westerville, Ohio and Cheryl Hufman (Tim) of Willowbrook, Illinois; his grandchildren Shawn Mallory (Eric), Todd Farrell and Chad Hufman; and Great-Grandchildren Morgan, Taylor and Austin Mallory and Courtney and Abigail Farrell; and nieces and nephews.
Jerry was a pilot and POW in WWII and a graduate of The Ohio State University with a degree in accounting. He was a member of the Alpha Sigma Phi Fraternity and Past President of the National CPA Fraternity, Beta Alpha Psi. As a certified public accountant, Jerry gained partnership of Grant Thornton in 1965. During this time, he also served as President of the Ohio Society of CPA's, retiring in 1983. He later became a certified financial planner (1987) for Bolanis (United Advisors) and a member of the Financial Planning Association. During the years at Bolanis Jerry prepared a detailed training manual for the professional staff and presented at many a public seminar and client briefing sessions held in the Cleveland area. When he retired from full time work, the Conference room was renamed for him.
Jerry and Ginny attended the Maple Hts Methodist church where Jerry was Financial Chair for 50 years. He is a proud member of Kiwanis Club, an avid OSU fan, and loved to play golf. Jerry moved to The Village at Westerville in 2012 to be closer to eldest daughter Dawn and family as he battled Alzheimer's, and attended Central College Church.
His family was present when Jerry was awarded a Certificate of Appreciation at an event in Washington DC in 1996 from the Department of Defense WWII Commemoration Committee. During this event he was able to display a photo exhibit of the visit to Slovenia (1976) entitled "Partisan Rescue of American Airmen". The event ended with a private tour of the Pentagon. This recognition prompted an invite from the Tourist Division of Kobarid to travel to be their guests in 1997 for the opening of the new museum exhibit which would display the story and parts of the airplane. In 2005 Jerry received the Black Panther Award for Outstanding Service to the 460th Bomb Group Society. The link to Jerry's book, My Life in Part, foretelling his years during WWII and followed by a return trip many years later to visit places where all occurred is
http://memory.loc.gov/diglib/vhp/story/loc.natlib.afc2001001.00996/pageturner?ID=pm0001001
Mr. Armstrong will be laid to rest next to his wife in the Hillcrest Memorial Park Cemetery in Bedford, Ohio. There will be two similar services performed. The first at Central College Church located at 975 S. Sunbury Rd, Westerville, OH 43081 on Wednesday, June 24 at 6:30 p.m. with pastors David Redding and Malcom Davis presiding. The second service will be in the Chapel at the Hillcrest Memorial Cemetery at 26700 Aurora Rd, Bedford, OH 44146, June 26th at 1:00.
In lieu of flowers, friends may opt to make contributions in Jerry's name to The Music Department of The Central College Church at 975 S. Sunbury Rd, Westerville, Ohio 43081, or to The Hope United Methodist
Condolences
Jeanne DeLaney - Jun 26, 2015
The Armstrong home in Maple Hts.was directly across from the DeLaney home and its "mirror image." As a fellow member of Maple Hts. United Methodist Church I recall both Jerry and Ginny as active members. When I had jury duty in downtown Cleveland, Jerry offered to drive me since he worked there. I got to know him better during those trips. Even after moving from Maple Hts. in 1977, we maintained contact via Christmas cards until his move to Westerville. What a great, caring man! He will be missed!
Diane Fitzpatrick Herman - Jun 25, 2015
I had the pleasure of working for Mr. Armstrong as a receptionist at Alexander Grant & Co. many years ago.
I remember him fondly. I can still hear his wonderful deep voice. Such a gentleman.
Robb Strazek - Jun 24, 2015
My condolences to the Armstrong family. Our family lived across the street from Mr Armstrong in maple hts. He was a great man and good friend to us. We will keep you in our prayers.
Evelyn knuckles - Jun 24, 2015
To the family . Very saddened to learn of the passing of Jerry. Jerry volunteered for several years at the Maple Heights Food Pantry in Maple Heights. After he moved I often inquired about him through a member of the church. I will always have good memories of Jerry and of the many stories he would tell us of his life . God bless all of you. .Evelyn Knuckles, Maple Heights Food Pantry
Joanne Taylor - Jun 24, 2015
My sincere condolences on the loss of your dad. He was a very special person. I always admired the relationship he had with his family. He will be missed.