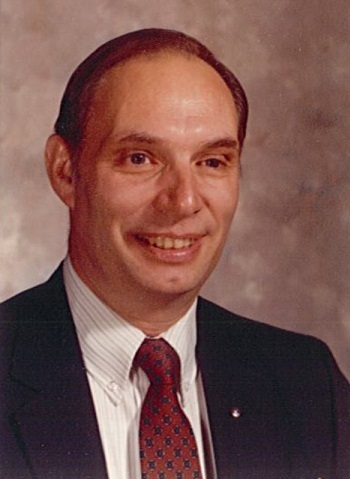 January 5, 1931 - September 13, 2023
Visitation
Monday, September 18, 2023 from 4-7 p.m. at Moreland Funeral Home
Service
Tuesday, September 19th 11 a.m. at St. Paul Lutheran Church
Burial
Fancher Cemetery
Edward Carroll "Ed" Schick, age 92, born and raised in Westerville, Ohio passed away peacefully at home on September 13, 2023. Graduated from Westerville High School in 1949, Degree in Music Education from Capital University and MA Degree from University of Cincinnati. After High School Ed was employed by the family business, Schick Painting and Decorating. Veteran of Korean War, joined U.S. Army in 1951 where he received training as a Medical Technician at Ft. Sam Houston, Texas and was then transferred overseas, stationed at the Supreme Headquarters Allied Powers Europe, which was the Headquarters for North Atlantic Treaty Organization (NATO) and was discharged June 19, 1954. He returned to Columbus, OH to attend Capital University where he met and married Jan Appleman on June 8, 1958. He taught high school music and choir where he spent countless hours and time creating musicals, shows and plays involving many students and impacting their lives. After teaching vocal music at Marion Franklin High School he became a school principal and retired as Assistant Superintendent of Personnel in Lima,Ohio in 1986 after a 31 year career in education. Member of Hope Lutheran Church in Sunbury OH. Ed is survived by his wife of 65 years, Jan; children, Katrina Schick "Kit" (Larry) Overton, Stephen Schick and Christian (Catherine) Schick; 6 grandchildren and 3 great-grandsons; 4 nieces and 1 nephew. Preceded in death by his parents, Edward T. and Edna C. (Schott) Schick and sister, Janet Schick Corbin. Friends may call at the Moreland Funeral Home, 55 E. Schrock Road, Westerville, Monday from 4-7 p.m.. Service will be held at St. Paul Lutheran Church, 4686 E. Walnut Street, Westerville, Tuesday at 11 a.m., Pastor Jonathan Bull, officiating. Interment Fancher Cemetery. In lieu of flowers, contributions may be made to St. Paul Lutheran Church or Westerville Fire Department.
Condolences
Polly Schoonover - Sep 24, 2023
I felt very lucky to have Mr. Schick as the principal during my first years of teaching. He was so helpful and supportive and showed me how to be a better teacher. Sending my sympathy to the entire Schick family.
Jeanne Poling Huffman - Sep 20, 2023
I taught under Mr Schick for 7th and 8th grade math at the middle school. I enjoyed all the time I taught at his school. He was kind and fair. I knew Jan at the time. This was back in the 70s. I taught Kit and Steven in 6th grade math. I want to send my condolences to Jan and the rest of the family. I am saddened by this news. You are all in my thoughts and prayers. God Bless.
Karen (Nutter) Baker - Sep 17, 2023
I had Mr. Schick for choir at Marion-Franklin. I loved the musicals that we got to do as well as looking forward each year to the Christmas program. He worked so hard with us to get the best resullts musically out of us along with Mr Bittner. I have such good memories of being in choir and have had a love of music all of my life. You can help lead the angels in heaven in heavenly music now and I know it will be beautiful.
Beth and Wayne Morton - Sep 15, 2023
Our sincere condolences at your loss. Praying God's comfort for your entire family in the days and months ahead