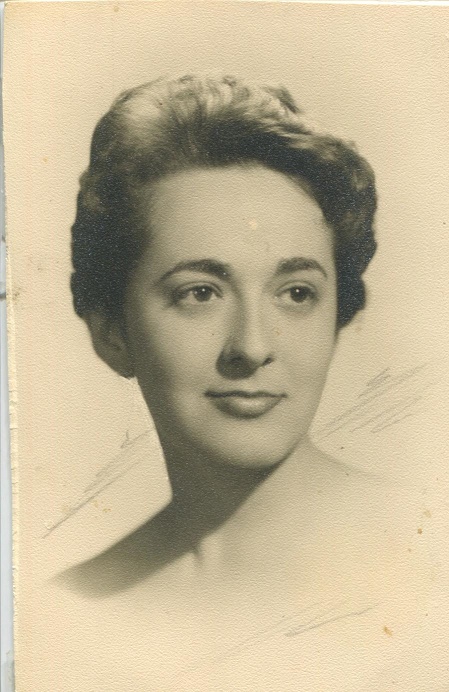 September 10, 1933 - October 23, 2015
Visitation
Tuesday, October 27th from 5-8 p.m. Moreland Funeral Home
Service
Wednesday, October 28th 10:30 a.m. St. Elizabeth Catholic Church
Burial
Mifflin Cemetery
MORERA
Dr. Leila Rodiz Morera, 82, died on October 23, 2015 at 10:15 pm, in Columbus, Ohio. When she passed away, she was surrounded by her loved ones. Dr. Morera was born September 10, 1933 in Guantanamo, Cuba, where she was the youngest of three sisters, Elena Perez and Martha Peinado (deceased). She was a retired college professor of the Spanish Department at Ohio Dominican University. She also taught Spanish at Wood River High School (Wood River, Illinois), Marymount College (Salina, Kansas), University of Missouri at St. Louis, Ohio Northern University, The Ohio State University and Columbus State Community College. She received a doctoral degree in Philosophy and Literature from the University of Havana, Cuba and received a second doctoral degree from the Universidad Complutense de Madrid (Spain). Dr. Morera was a member of St. Elizabeth Catholic Church. She was a wonderful wife, devoted mother of four children and loving aunt to 13 nieces and nephews. Dr. Morera taught Spanish at several colleges and universities to raise her family with her loving husband. She was an avid reader of mysteries and drama and loved spending time with her 7 grandchildren. She is survived by her husband of 50 years, Lazaro O. Morera. She is also survived by her four children: Dr. Osvaldo "Ozzie" F. Morera (Lydia), Leila M. Reigelsperger (Joseph), Francisco "Paco" M. Morera and Ana M. Morera. Grandchildren include: Ana Isabel Morera, Luis Morera, Andrew Reigelsperger, Eric Reigelsperger, Caleb Morera, Lexi Morera and Lili Morera. Visitation will be held at MORELAND FUNERAL HOME 55 East Schrock Road, Westerville on Tuesday, October 27th between the hours of 5-8 pm. A Mass of Christian Burial will be held at St. Elizabeth Catholic Church 6077 Sharon Woods Blvd., Columbus on Wednesday, October 28th at 10:30 a.m. with visitation one hour prior to the service. Rev. Fr. Charles E. Cotton presiding. Interment Mifflin Cemetery.
Condolences
Tina Davis - Oct 27, 2015
My heartfelt thoughts and prayers are with you during this difficult time. May your memories of better days comfort you until you meet again in Heaven, never to be separated again.
Kathryn L. Burns Sanders - Oct 27, 2015
Leila my prayers are with you and your family as your mother has transitioned back to her creator. May the joy of the Lord be your strength as you hold dear the memories, the love and the laughter that you were graced to share with her while she was here. Be kind to yourself and give yourself permission to go through how you need to.
Regina Buran - Oct 25, 2015
Her journey she started on the day of her baptism in now realized.
My prayers and condolences are with the entire family at this time.
Dr. Supriyo Ray - Oct 25, 2015
Dear Dr. Morera,
My heartfelt condolences goes out to you and your family. May God give you all the strength and power to overcome the grief. May her soul rest in peace.
Do please let me know if I could be of any help.
Sincerely,
Supriyo
Elena Kumer - Oct 24, 2015
Our thoughts and prayers are with all of you. Wish we were there at this time of sorrow but we have you in our hearts. May Tia Leila rest in peace and may God give you strength and peace. Elenita and family
Mercy Perez-Del Castillo - Oct 24, 2015
Our thoughts and prayers are with all of you at this difficult time. Tia Leila is now at peace resting with her other family members.