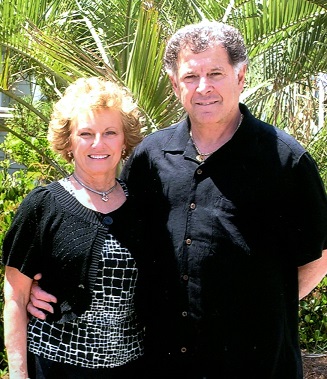 June 27, 1941 - September 19, 2022
Service
Monday, September 26th at 10:30 a.m. at St. Paul Catholic Church
Burial
Resurrection Cemetery
David Julian Verne born June 27th, 1941 in Columbus Ohio. Graduated from Linden McKinley High School in 1959 where he was a member of the football team and met the love of his life, Pamela Sue King Verne. David was an awarded Marksman in the U.S. Army, a Golden Gloves boxer and a sports car enthusiast. He worked at the Timken Roller Bearings Company before his 30 year calling in law enforcement. He started his police career with the State Highway Patrol and the Worthington Police Department. He went on to serve the public for 24 years with the Columbus Police Department as a detective in multiple departments, specializing with an expertise in polygraph and hostage negotiation. After his retirement from public service, he worked for the City of Westerville in the Planning and Zoning Department. He was an avid runner in community marathons and a member of the Abruzzi Club. He devoted his spare time to volunteering at Otterbein College/University athletic events, St. Paul Spaghetti Dinner and playing Santa for Westerville events. His true happiness was being with his family, where he could be found with his wife traveling locally and across the country to watch his 10 grandchildren's activities. He cherished his family vacations, especially to Destin Beach, Florida since 1990, as well as family outings to decades of Cincinnati Reds games. He was a lifelong Bengals fan too. He and his wife opened their home and were grandparents to all. He was known to many as Westerville's honorary mayor and knew everyone. Survived by his children, Devonie (Patrick) Bennett, Teresa (David) Nebraska, Michael (Beth) Verne; grandchildren, Jordan (Michelle), Dustin (Jess), Andrew (Ashley), Jansen (Christine), Daulton, Cayman, Payton (Dawson), Hannah, Dominic (Allie), Lily and his loyal dog Bella; brothers, Lawrence (Kathy) Verne, Thomas (Kathy) Verne, and sister, Julie (Bill) Orr; many nieces, nephews, cousins and friends. Preceded in death by his loving wife of 60 years, Pamela Sue King Verne; parents, Beatrice DeCenzo Verne and Julian "Sword" Verne; in-laws, Anna Mae Conroy King and John King; his hospice and homecare "angels." A Mass of Christian Burial will be held at St. Paul the Apostle Catholic Church 313 N. State Street, Westerville, OH 43081 on Monday, September 26, 2022 at 10:30 am. Entombment Resurrection Cemetery. Donations may be made to the James Cancer Hospital and Solove Research Institute at cancer.osu.edu.
Condolences
Paul and Becky Chatel - Sep 24, 2022
Such a wonder family man and he was so kind to everyone . Quite an accomplished man as well . Sending our heartfelt condolences. May he Rest In Peace .
Barry casoli - Sep 23, 2022
My deepest sympathy to the Verne family. Dave was as nice and kind a person as I have ever met. God has a great friend to talk to. Rest In Peace david
David and Dagmar Cianelli - Sep 21, 2022
Our heartfelt sorrow to Devonie, Teresa and Michael and your families on the passing of your Father David. Your fun loving parents enriched our lives. David and Dagmar
Lynn Woodard - Sep 21, 2022
It is with sadness to learn of Dave's passing. However, it is isn't surprising knowing that he grieved for the love of his life, Pam. Rest In Peace good soul. I know Chuck is welcoming home to the Good Lord. Prayers for all the family.
John Nease - Sep 21, 2022
Devonie, sorry to about your loss. My prayers are with you.
Mike Karn - Sep 21, 2022
We've lost another good guy from the CPD. Always admired him as a Officer and friend. God bless and condolences to the family.
Anthony and Carla Luzio - Sep 21, 2022
One of my favorite Columbus Police brothers. When I first went to the Detective bureau Dave took me under his wing and was always there when I needed him. I'll never forget his concern, kind words and support when I lost my son. God bless you Dave and may you RIP my friend.
Tommy Cooper - Sep 20, 2022
I went to high school with Dave. We both were on the Columbus Police Department at the same time. He was a great athlete and police officer. He and Pam were an outstanding couple. They both will be sorely missed by all. RIP, my friend.
Terry and Ric Fail - Sep 20, 2022
Teresa, Devonie, Michael and family, We are so sorry for the loss of your Dad! We have so many happy memories of our times with your Mom and Dad from our Otterbein days. Your Dad was one of the nicest guys we have ever met and was always there to give a helping hand when needed. Hopefully you can take some comfort in knowing your Dad is now at peace and back together with your mom ❤️. Please accept our deepest sympathies and know our love, thoughts and prayers are with you all during this most difficult time . RIP. Dave ! Sincerely, Ric and Terry Fail