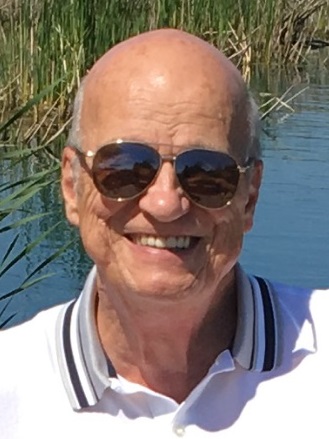 July 31, 1943 - February 23, 2018
Visitation
Wednesday, February 28th from 4-7 p.m. at Moreland Funeral Home
Cooper (Gary) Brooks, age 74, of Westerville, born July 31, 1943 in Columbus, OH and passed away February 23, 2018 at St. Ann's Hospital with heart failure. Retired from Ross Willoughby. He was an avid bowler and known for his sharp wit and great sense of humor. Survived by his childhood sweetheart and wife of 53 years, Nancy; children, Brian (Wendy) Brooks and Tamara (Bill) Farmer; grandchildren, Austin (best buddy) Farmer, Cooper Earl (name sake) and Leah Brooks; brother, Barry Brooks; sisters, Godee (Roger) Coss and Cathy Spafford; many nieces and nephews. Preceded in death by his parents, Herman A. and Mary L. Brooks. Friends may call at the MORELAND FUNERAL HOME, 55 E. Schrock Road, Westerville, Wednesday 4-7 p.m.. Private entombment Blendon Central Cemetery. In lieu of flowers, contributions may be made to the American Heart Association.
Condolences
Rod king - Feb 28, 2018
My condolence to the Brooks family. I bowled with Cooper and it was a pleasure to have known him.
Brenda Kennedy - Feb 25, 2018
Thinking of you and your family in this time of sorrow. Cooper was a great guy and friend to all and will sadly be missed.
Chris Widdis - Feb 24, 2018
My sincerest condolences to the entire family. Copper was an amazing man and like another father to the group of brian s friends. Although I was trying to fly back I can't make it,I'm there in sport with you all!