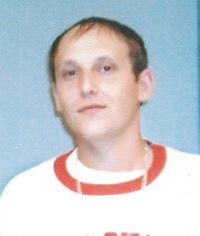 January 21, 2011
Visitation
Saturday 2-3 pm
Service
Saturday, January 29, 2011 3:00 PM Moreland Funeral Home
RUTAN
Christopher Bradley Rutan, age 26, of Columbus, OH passed away suddenly, Friday January 21, 2011. Attended American School of Technologies. Loved hunting, fishing and four wheeling. Preceded in death by his father, Bradley Rutan, Jr.; grandmothers, JoAnn Hammond and Phyllis Rutan; great-grandparents, Frank and Ester Chiappi. Survived by mother, Kandi Meenan; brother, Bradley (Ruby) Rutan; sister, Tawnya Rutan; step-sister, Megan Meenan; grandfather, Bradley Rutan, Sr.; uncle, David (Mary) Keller; aunt, Toni (Mike) Lawrence; several cousins, nieces and nephews; girlfriend, Erin Overturf. A memorial service will be held Saturday, January 29th at 3 p.m. with visitation one hour prior at the MORELAND FUNERAL HOME 55 East Schrock Road, Westerville. Pastor Tim Crisafulli officiating.
Condolences
Roscoe & Joyce Russell - Jan 27, 2011
Kandi deeply saddened for the loss you are feeling at this time with all the family has been through so soon. We have you in our hearts and prayers.
Tawnya Rutan - Jan 26, 2011
We have lost far to many Rutan's yet 'Im still pround to be one.My baby brother you will be missed!I will hold on to the good times 4-weeling and playing in the mud kickin back drinking one and realy talking. Truely you were my friend! watch over us all
Bernice Slaughter - Jan 26, 2011
The promises comfort to us when death stikes someone we love. Why do we die no matter what the cause was? One act of disobedience on Adam's part Genesis 2:17. The Bible tells us that because of Adam's sin, we inherited sin and death because we are his offspring. Jehovah God did not leave us with out hope. He sent his son to buy life back for us John 3:16 and his life makes it possible for us to live again. The Bible says at Acts 24:15 and John 5:28 that Jesus will perform the wonderful miracle of raising our loved ones back to life on earth where "death will be no more" Revelation 21:4 and "no one will say, I am sick". Yes Elizabeth will have life again soon.
Toni Lawrence - Jan 26, 2011
Kandi, I am sorry I can't be there to share in your grief, I can remember the day I left there in July giving Chris a hug. I hope you will understand. Please call me.
Frank and I wish we were able to comfort you.
I love you very much.