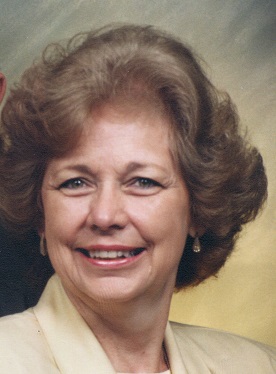 February 17, 1943 - October 26, 2017
Visitation
Saturday, November 4, 2017 from 2-4 p.m. at Moreland Funeral Home
Burial
Private, Walnut Grove Cemetery
Charlotte Madden Monroe, age 74, of Obetz, formerly of Grove City and Westerville, passed away October 26, 2017. Retired from Western Electric/Bell Labs. Member of Grove City United Methodist Church. Graduate of Westerville High School. Survived by her sons, Tim (Mary) Severance and Fred (Sheila) Severance; step-son, Ron Monroe, Sr.; grandsons, Jerimiah, Matt (Nikki), Zach, Clay and Fred, Jr.; great-granddaughter, Payten; sisters, Alice, Rosetta and Dee; sister-in-law, Rita Brown; brother-in-law, Raymond Spiert; several cousins, including Larry Durfee, nieces and nephews; special friends, Patty Bunsey, Sandy and Marie; and the Monday night Tumbleweed Crew. Preceded in death by her daughter, Tammy; husbands, Thomas Severance and Roland Monroe; parents, David and Pearl Madden, sisters, Josephine, Polly and Betty. Friends may call at the MORELAND FUNERAL HOME, 55 E. Schrock Road, Westerville, Saturday, November 4, 2017 from 2-4 p.m.. Private graveside service at Walnut Grove Cemetery. In lieu of flowers, Contributions may be made to The James Cancer Hospital or Kobacker House.
Condolences
Michelle Monroe - Oct 30, 2017
In loving memory of our Mom Charlotte Monroe, and on behalf of her loved ones that have gone before her: Her loving husband Roland Monroe died 10-26-2007 Her son Rick Monroe died 12-29-14. We will miss you! Son, Michael Monroe/Son, Ron Monroe Jr./Daughter In Law Kathy Monroe/ Grandson,Cody Monroe/ Grandson, Heath Monroe/Grandson,Brady Monroe/Great Granddaughter,Maddie Monroe/Great Grandson's, Eli & Lucas. Romans 8:28 says:"And we know that in all things God works for the good of those who love him,who have been called according to his purpose"
Judy Fisher - Oct 29, 2017
Rosetta and family, Sorry to read of your sister's passing. Prayer for you.